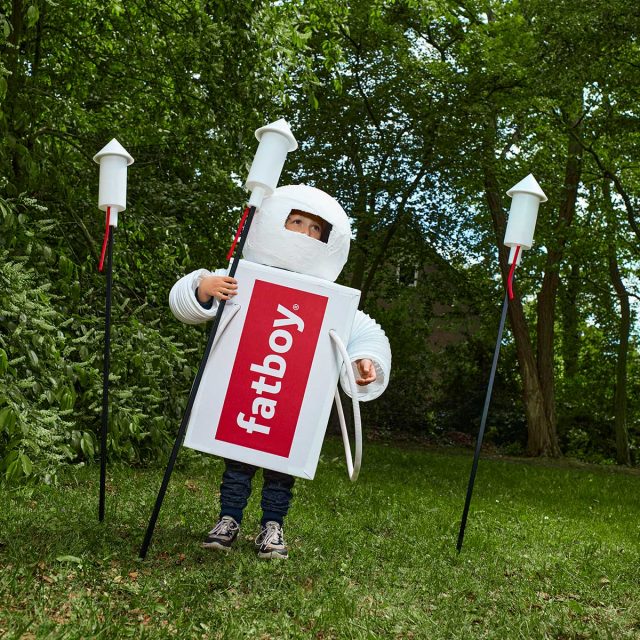 Prêt a Racket is een set van drie strakke raketpijlen als solar priklampen. Kant en klaar om te installeren in je tuin of op het dakterras. De Prêt a Racket is een klapper van jewelste. Ben jij klaar om af te tellen?

Met een beetje fantasie herken je in het originele design een speels ontworpen vuurpijl. Maar vergis je niet, want onder de kap zit behoorlijk wat vernuft. Deze buitenlampen laden zich namelijk op met zonne-energie. Met de blik op de hemel gericht herken je een Prêt a Racket priklamp direct aan zijn typische Fatboy-rode lont. Trek rustig aan dit rode koord om hem aan of uit te zetten. En vergeet je dat een keer? Geen nood, want na zes uur gaat de lamp vanzelf uit.
Gebruik zijn puntige grondpin om hem stevig vast te zetten. Tegen de avond kan het aftellen beginnen en schiet zijn aangename, warme licht automatisch aan.
Bron© Fatboy