Goed nieuws voor alle 'The Walking Dead' fans! Vandaag is de lancering van STAR Channel (voorheen FOX) en dus de perfecte gelegenheid om met trots aan te kondigen dat STAR Channel vier nieuwe spin-offs en één docuserie van The Walking Dead Universe dit en volgend jaar gaat uitzenden!
Nadat vorig jaar de allerlaatste aflevering op FOX werd vertoond was het even stil rondom de serie in Nederland. Nu is The Walking Dead Universe terug met maar liefst vier spin-offs; 'Daryl Dixon', 'Tales of The Walking Dead', 'The Ones Who Live' en 'Dead City' èn een nieuwe docuserie: 'The Walking Dead: Origins'. STAR Channel gaat de eerste spin-off 'The Walking Dead: Daryl Dixon' op 11 december dit jaar nog uitzenden, direct gevolgd door 'The Walking Dead: Origins' in januari 2024. De overige series volgen later in het nieuwe jaar. Halloween mag dan afgelopen zijn, horrorfans zitten de aankomende periode helemaaL goed bij STAR Channel met naast The Walking Dead Universe ook de nieuwe horrorserie FROM en in 2024 de start van het derde seizoen van Chucky!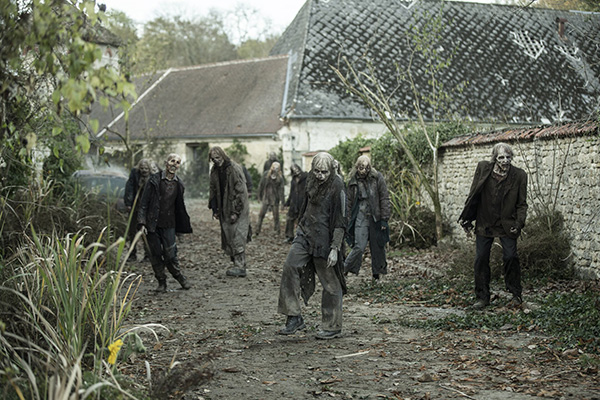 The Walking Dead: Daryl Dixon
In 'The Walking Dead: Daryl Dixon' spoelt Daryl (Norman Reedus) aan in Frankrijk ten tijde van de oorsprong van het zombievirus. Hij probeert erachter te komen hoe hij daar is gekomen en waarom. De serie volgt zijn reis door een gebroken maar veerkrachtig Frankrijk terwijl hij een weg terug naar huis hoopt te vinden. Tijdens zijn reis maakt hij nieuwe connecties met zowel vrienden als vijanden die zijn uiteindelijke ultieme plan compliceren.
Naast Norman Reedus spelen Clémence Poésy, Adam Nagaitis, Anne Charrier, Eriq Ebouaney, Laika Blanc Francard, Romain Levi en Louis Puech Scigliuzzi een rol in deze spin-off van The Walking Dead. De serie werd geproduceerd door Scott M. Gimple, Showrunner David Zabel, Norman Reedus, Greg Nicotero, Angela Kang, Brian Bockrath en Daniel Percival.
Kijk The Walking Dead: Daryl Dixon vanaf maandag 11 december, elke maandag om 22:00 uur op STAR Channel.
Bron en foto © The Walt Disney Company