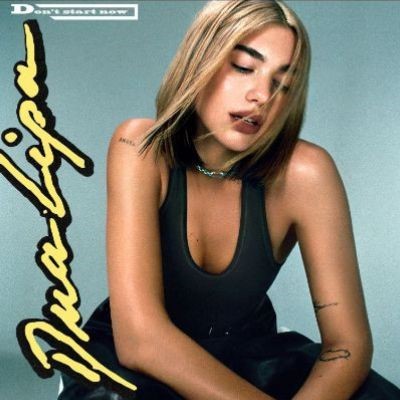 Dua Lipa brengt vandaag haar spliksplinternieuwe single 'Don't Start Now' uit.
Op het nummer horen we de zangeres met een compleet nieuwe Nu Disco sound.
'Don't Start Now' is een feel good anthem, gedreven door positiviteit en self-empowerment.

"I chose to put this song out first so I could close one chapter of my life and start another" legt Dua uit – "Into a new era with a new sound! It's about moving on and not allowing anyone to get in the way of that. It also felt like a natural first song choice as I made it with the brilliant same crew I made 'New Rules' with".

Samen met de single verschijnt er vandaag ook een videoclip voor 'Don't Start Now'. De video is geregisseerd door de veelgeprezen regisseur Nabil, die eerder met Kanye West, The Weeknd, James Blake en Bon Iver heeft gewerkt.

Sinds haar komst in 2015 is Dua uitgegroeid tot een van de grootste vrouwelijke solo artiesten van het moment. Dit jaar werd onder andere bekend gemaakt dat haar debuutalbum officieel het meest gestreamde album van een vrouwelijke artiest is in de geschiedenis van Spotify.

Ook is ze de jongste vrouwelijke solo artiest óóit, die meer dan 1 miljard views wist te verzamelen op YouTube, en won ze maar liefst 3 BRITAwards en 2 Grammys. 

Aanstaande zondag zal Dua 'Don't Start Now' uitvoeren voor haar fans tijdens de EMA's in Sevilla wat wordt uitgezonden over de hele wereld.