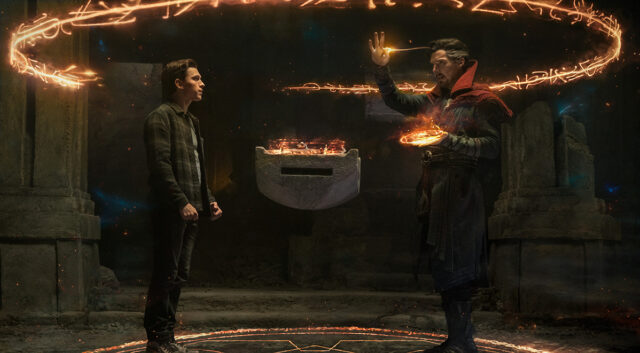 SPIDER-MAN: NO WAY HOME heeft afgelopen weekend de 1 miljoenste bezoekers gehad  en heeft intussen € 12,1 miljoen opgebracht.

SPIDER-MAN: NO WAY HOME heeft eerder al het record verbroken als Spider-Man film met de hoogste box office in Nederland, dat op naam stond van
Spider-Man: Far From Home.

De film draait momenteel nog steeds in maar liefst 100 bioscopen in 2D, 3D, 4D, IMAX, Dolby Cinema en ScreenX.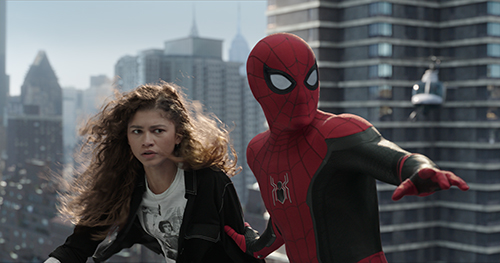 SPIDER-MAN: NO WAY HOME heeft internationaal diverse box office records verbroken. Wereldwijd heeft de film al meer dan $1,8 miljard opgebracht, waarmee het de best bezochte film van 2021 was en is staat hiermee op de zesde plek in de
wereldwijde box office.
Voor de allereerste keer in de geschiedenis van de Spider-Man-films is onze vriendelijke superheld ontmaskerd en kan hij zijn normale leven niet langer gescheiden houden van zijn gevaarlijke leven als superheld. Als hij Doctor Strange om hulp vraagt, staat er meer op het spel dan ooit tevoren. Dit dwingt hem onder ogen te zien wat het nu echt betekent om Spider-Man te zijn.

Met o.a. Tom Holland, Zendaya, Benedict Cumberbatch, Jon Favreau, Jacob Batalon en Marisa Tomei.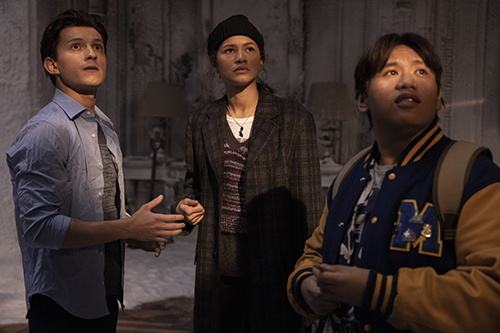 VIGNETTE

Peter Parker gaat de strijd aan met oude bekenden in SPIDER-MAN: NO WAY HOME. Bekijk hier de  'Return of the Villains' vignette.
#SpiderManNoWayHome
#Spiderman
Bron en foto © Copyright MARVEL 2021 CPII All Rights Reserved