[Thriller] New Line Cinema komt met 'Don't Worry Darling', geregisseerd door Olivia Wilde ('Booksmart') en met hoofdrollen voor Florence Pugh (Oscar-nominatie voor 'Little Women'), Harry Styles ('Dunkirk'), Wilde (het binnenkort verwachte 'Babylon'), Gemma Chan ('Crazy Rich Asians'), KiKi Layne ('The Old Guard') en Chris Pine ('All the Old Knives').
 
Alice (Pugh) en Jack (Styles) hebben het getroffen met hun woning in het voorbeeldige plaatsje Victory, een experimentele gemeenschap waar de mannen wonen die werken voor het uiterst geheime Victory Project, samen met hun gezin. Hun CEO is Frank (Pine), een visionaire zakenman, motivator en levenscoach, de belichaming van het maatschappelijk optimisme van de jaren vijftig dat elk aspect van het dagelijks leven in dit utopische plaatsje in de woestijn beheerst.
 
Terwijl de mannen elke dag in het hoofdgebouw van het Victory Project werken aan de 'ontwikkeling van geavanceerde materialen', brengen hun echtgenotes – onder wie Franks charmante vrouw Shelley (Chan) – hun tijd door met genieten van de luxe en de uitspattingen in hun gemeenschap. Het leven is perfect en het bedrijf voorziet in de behoeften van elke inwoner. Het enige wat het daarvoor in ruil vraagt, is discretie en onvoorwaardelijke toewijding aan Victory.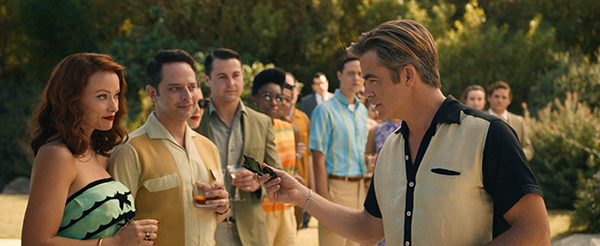 Maar wanneer er in hun idyllische leven barsten beginnen te verschijnen die suggereren dat er achter de aantrekkelijke façade iets sinisters schuilgaat, is Alice genoodzaakt zich af te vragen wat ze eigenlijk in Victory doen en waarom ze daar zijn. Hoeveel is Alice bereid te verliezen om aan het licht te brengen wat zich werkelijk afspeelt in dit paradijs?
 
'Don't Worry Darling' is een gedurfde, mysterieuze en visueel sensationele psychologische thriller van regisseur Olivia Wilde met fenomenale rollen van Florence Pugh en Harry Styles, bijgestaan door een indrukwekkende en uitmuntende cast.
 
De cast bestaat tevens uit Nick Kroll ('How It Ends'), Sydney Chandler ('Pistol'), Kate Berlant ('Once Upon a Time… In Hollywood'), Asif Ali ('WandaVision'), Douglas Smith ('Big Little Lies'), Timothy Simons ('Veep') en Ari'el Stachel (het binnenkort verwachte 'Respect the Jux'). Wilde regisseert de film op basis van een scenario geschreven door haar 'Booksmart'-scenarist Katie Silberman, gebaseerd op een treatment van Carey Van Dyke & Shane Van Dyke ('Chernobyl Diaries') en Silberman. De film wordt geproduceerd door Wilde, Silberman, Miri Yoon en Roy Lee. Uitvoerend producenten zijn Richard Brener, Celia Khong, Alex G. Scott, Catherine Hardwicke, Carey Van Dyke en Shane Van Dyke.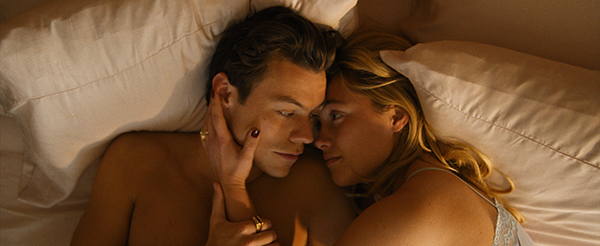 Wilde wordt achter de camera geassisteerd door de tweemaal voor een Oscar genomineerde director of photography Matthew Libatique ('A Star Is Born', 'Black Swan'), production designer Katie Byron ('Booksmart'), editor Affonso Gonçalves ('The Lost Daughter'), de voor een Oscar genomineerde componist John Powell ('Jason Bourne'), music supervisor Randall Poster ('No Time to Die') en kostuumontwerper Arianne Phillips ('Once Upon a Time… In Hollywood').
 
'Don't Worry Darling' is een New Line Cinema-productie en zal wereldwijd worden gedistribueerd door Warner Bros. Pictures.
 
'Don't Worry Darling' is vanaf 22 september 2022 in de Nederlandse bioscoop te zien.
Bron en foto © 2022 Warner Bros. Pictures. All rights reserved.