Met deze week onder andere Knights of the Zodiac en Book Club: The Next Chapter. Check hieronder alle info en de trailers
Knights of the Zodiac
[actie, avontuur, drama] Knights of the Zodiac is gebaseerd op de internationale anime-sensatie Saint Seiya en nu voor het eerst in live-action te zien op het witte doek. Seiya (Mackenyu) is een eigenzinnige tiener die op zoek is naar zijn ontvoerde zus en ondertussen in zijn inkomen voorziet door te vechten om geld. Wanneer tijdens een van die gevechten bij hem plotseling onbekende mystieke krachten worden aangeboord, belandt Seiya in een wereld van oorlogvoerende heiligen, onderricht in oude magie en een gereïncarneerde godin die zijn bescherming nodig heeft. Als hij wil overleven, zal hij zijn lot moeten omarmen en alles moeten opgeven om zijn rechtmatige plaats tussen de Knights of the Zodiac in te nemen.
Book Club: The Next Chapter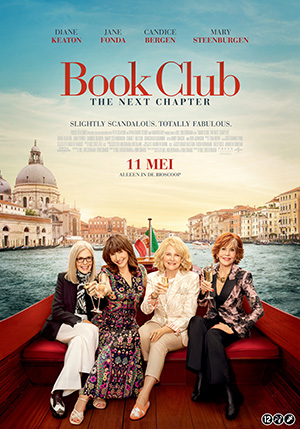 [komedie, romantiek, drama]In Book Club: The Next Chapter gaan de vier vriendinnen van de boekenclub voor het eerst van hun leven op een echte meidentrip… naar Italië. Als de boel ontspoort en er geheimen boven water komen, verandert wat een ontspannen vakantie had moeten zijn in een uitzonderlijk avontuur kriskras door het land.