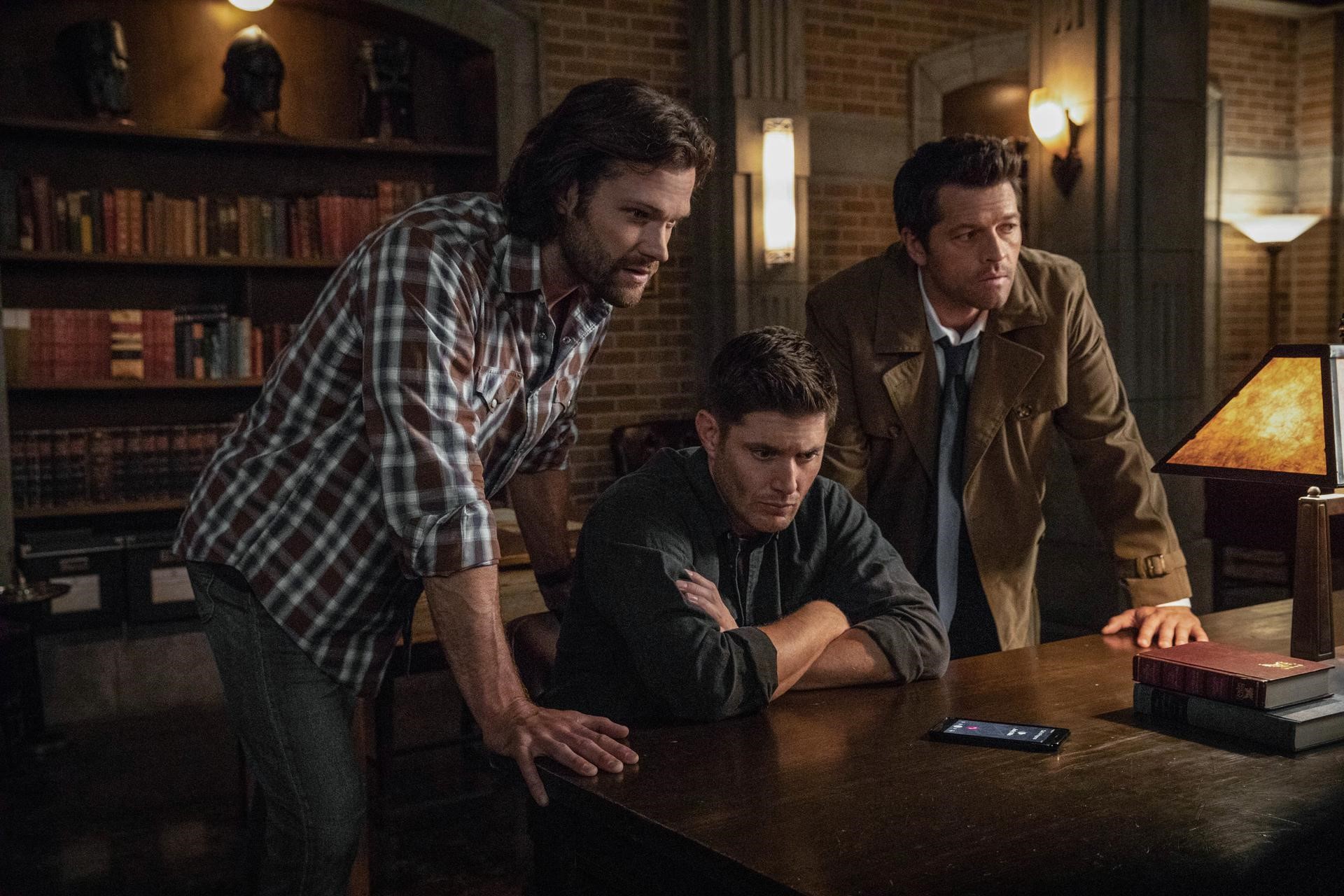 De donkere dagen, de glinsterende lichtjes, hier en daar wat sneeuw. Dat de wintertijd een vleugje magie met zich meebrengt, is bekend. Toch is het na een koude dag de warmte binnen die lonkt. Tijd dus om die winterse magie in huis te halen met Supernatural S14 en Manifest S1 op DVD!
De spannende reis van de gebroeders Winchester zet door wanneer Supernatural zijn veertiende seizoen ingaat. Sam en Dean namen het eerder al op tegen monsters, demonen, de hemel en de hel. Maar in seizoen dertien stuitten de Winchesters op een angstaanjagend alternatief universum: een apocalyptische wereld waarin zij nooit zijn geboren. Onderwijl trainden ze Jack, zoon van Lucifer, en probeerden ze hun moeder, Mary Winchester, te redden. De eindstrijd met Lucifer en de aartsengel Michael veranderde de levens van de Winchesters voorgoed… en leidde zelfs tot een nog grotere bedreiging voor Sam en Dean. Nu zijn de jongens terug en ze zetten alles op het spel voor hun geliefden in twintig bloedstollende nieuwe avonturen, inclusief een historische 300e aflevering met een Winchester-familiereünie die je nooit meer zult vergeten.
Speelduur: 20 afleveringen van 42 minuten
Aspec Ratio: 16×9 FF
Audio: Dolby Digital: English 5.1, Français 2.0
Subtitles: Nederlands, Dansk, Suomi, Français, Norsk, Svenska, English SDH
Bonus:
3 All-New Featurettes: Supernatural Homecoming: Exploring Episode 300, The Winchester Mythology: The Choices We Make and Supernatural: 2018 Comic-Con Panel
2 Audio Commentaries
Unaired Scenes
Gag Reel
Supernatural S14 is vanaf 11 december beschikbaar op DVD.