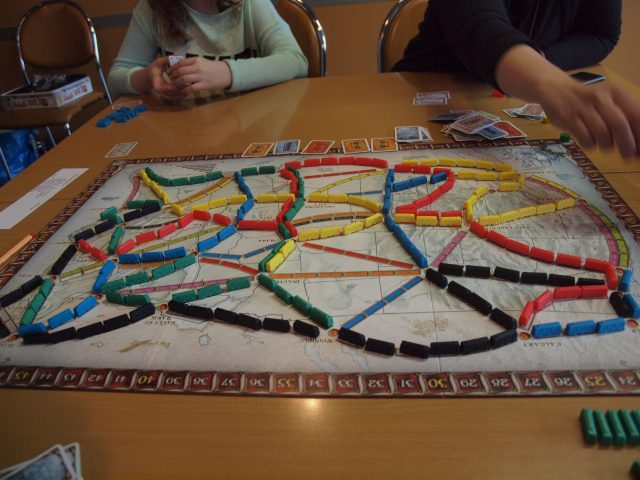 Bordspellen zijn door coronamaatregelen razend populair! Elke week interviewen wij iemand die wil vertellen over zijn of haar favoriete spel. Dit keer interviewen we Daan die zijn liefde voor Ticket To Ride toelicht.
Kan je in het kort uitleggen wat de bedoeling van het spel is?
'Bij Ticket To Ride heb je een bordspel met treinsporen, dit kan heel Europa zijn of bijvoorbeeld alleen een kaart met Nederland. Je krijgt in het begin een kaart met een spoor waar je naartoe moet. Als je deze hebt aangelegd krijg je punten. De sporen bestaan uit onderdelen en moet je aanleggen met kleurkaarten. Elk spoor laat zien welke kleur er voor nodig is. Bijvoorbeeld 3 rode kaarten. Je moet een onderdeel dan ook in één keer aanleggen. De bedoeling is om zoveel mogelijk punten te krijgen. Dat kan door zoveel mogelijk sporen aan te leggen of door anderen te dwarsbomen.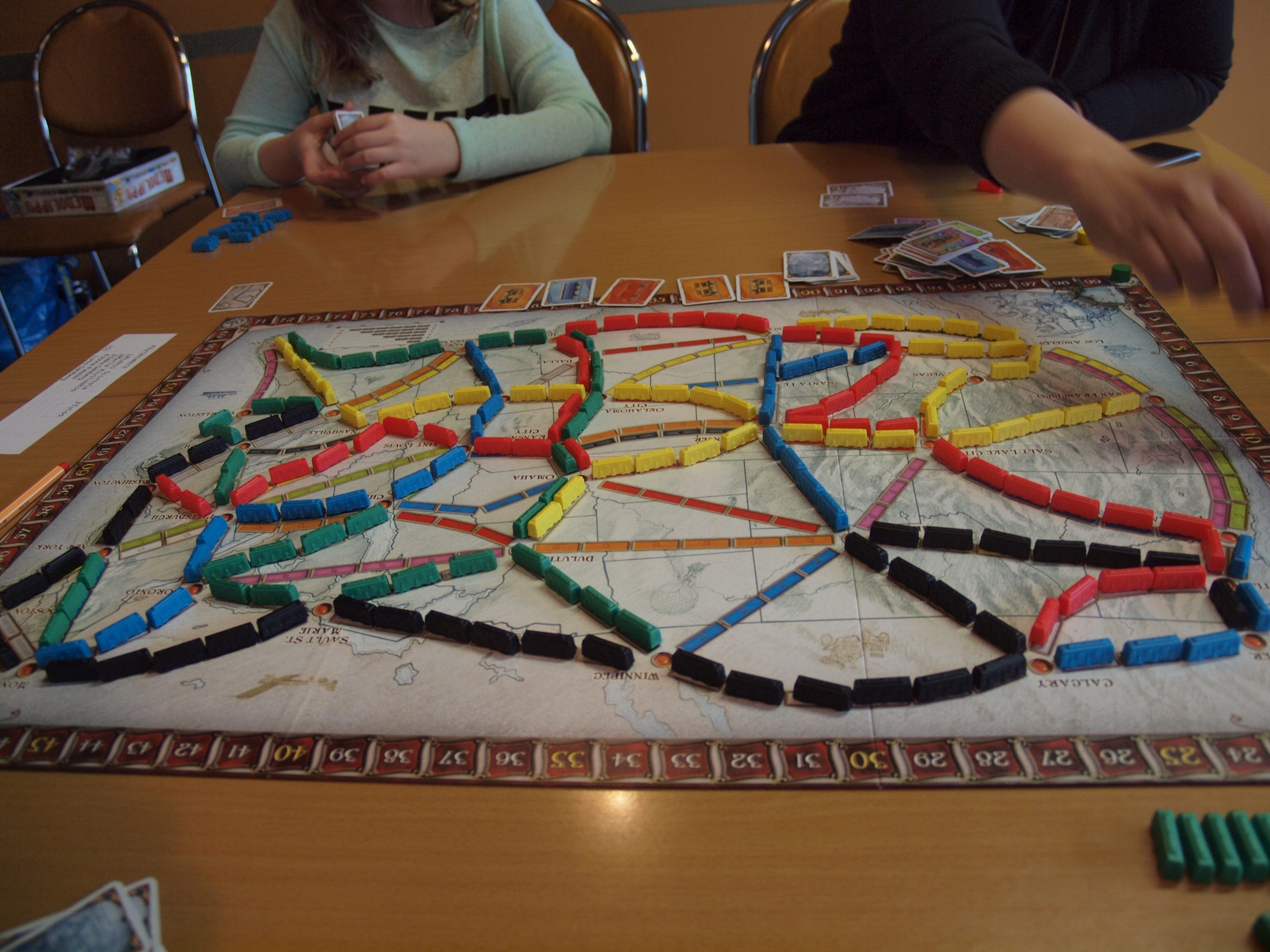 Wat vind je zo leuk aan Ticket To Ride?
'Het is een strategisch spel waarbij je je heel lief aan de morele regels kan houden, maar je kan er ook voor kiezen om iemand anders te dwarsbomen' lacht Daan. 'In principe kan je met geluk een gewenste route van iemand vernielen, daardoor moet diegene een omweg maken. Dat kan heel zuur zijn… maar met pech kan je jezelf ook dwarsbomen. Je kan namelijk overal een spoor aanleggen, maar het gaat je wel ten kostte van je zetten, kaarten en treinen. Dat kan je wel eens nodig hebben later, maar aan de andere kant kan een goede dwarsboomactie veel opleveren'.
Waarom raad je het anderen aan?
'Ticket To Ride is gemakkelijk te begrijpen en je hebt uitbreidingspakketten (zoals Ticket To Ride Europe), daardoor wordt het in principe nooit saai. Een ander voordeel is dat je het niet met heel veel mensen hoeft te spelen. Ook neemt het niet al teveel tijd in beslag, daardoor pak je het spel toch gemakkelijker uit de kast'.