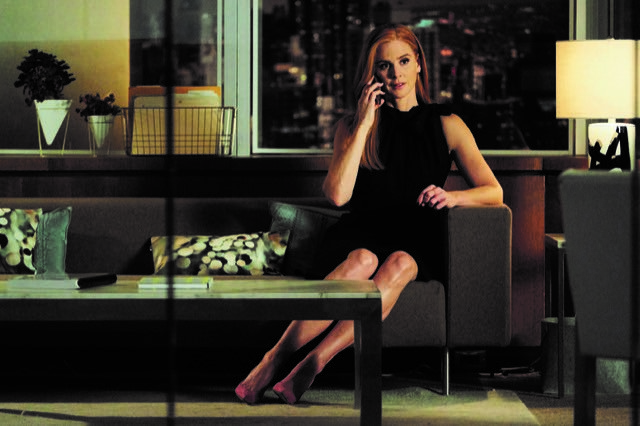 De zesde en tevens laatste special guest voor de wintereditie van Heroes Dutch Comic Con is bekend! Niemand minder dan Sarah Rafferty, vooral bekend van haar rol als Donna Paulsen in de advocaten televisieserie Suits, reist af naar Utrecht om kennis te maken met haar Nederlandse fans. Rafferty sluit aan bij Fantastic Beasts-acteur Dan Fogler, The Sandman-actrice Jenna Coleman, Arrow-acteurs Paul Blackthorne en Stephen Amell, en The Incredible Hulk-acteur Lou Ferrigno.
Sarah Rafferty (1972) brak internationaal door met haar rol als de vlijmscherpe secretaresse Donna Paulsen in televisieserie 'Suits'. Met haar herkenbare rode haar en gevatte opmerkingen groeide Rafferty al snel uit tot één van de populairste personages van de serie, die draaide van 2011 tot 2019. Na negen succesvolle seizoenen kwam 'Suits' tot een einde.
Sindsdien heeft Rafferty niet stilgezeten. Zo was zij te zien in diverse medische dramaseries, waaronder 'Grey's Anatomy'. Ook heeft ze een terugkerende rol als Dr. Pamela Blake in 'Chicago Med'. Binnenkort is de actrice te zien in de gloednieuwe Netflix-serie 'My Life with the Walter Boys' als Dr. Katherine Walter. De serie is gebaseerd op het populaire gelijknamige Young Adult-boek van Ali Novak.
Sarah Rafferty is beide dagen van het evenement aanwezig om fans te ontmoeten. Bezoekers kunnen een handtekening bemachtigen, met haar op de foto en brandende vragen stellen tijdens de Q&A op het hoofdpodium. Er zijn nog slechts een aantal tickets beschikbaar, dus fans die erbij willen zijn moeten snel zijn. Voor meer informatie over de kaartverkoop kunt u terecht op de website van Heroes Dutch Comic Con: dutchcomiccon.com.
Bron en foto © Heroes Dutch Comic Con