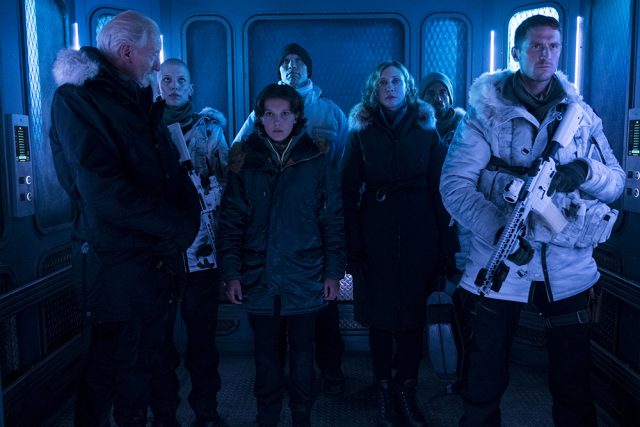 Na het wereldwijde succes van "Godzilla" uit 2014 en "Kong: Skull Island" uit 2017, volgt het volgende hoofdstuk uit de "MonsterVerse" van Warner Bros. Pictures en Legendary Pictures: een episch actie-avontuur waarin Godzilla tegenover de meest populaire monsters uit de popcultuur geschiedenis staat.
Het nieuwe verhaal volgt de heldhaftige daden van het cryptozoölogische instituut 'Monarch'. De leden nemen het op tegen immens grote monsters, waaronder de machtige Godzilla, die in botsing komt met Mothra, Rodan en zijn grootste aartsvijand: de driekoppige koning Ghidorah. Wanneer deze eeuwenoude monsters – waarvan werd gedacht dat het enkel mythische wezens waren – weer opstaan, strijden ze allemaal om de macht, waardoor het bestaan van de mensheid in gevaar komt.

De film is geregisseerd door Michael Dougherty ("Krampus"). In de film spelen Oscar-genomineerden® Vera Farmiga ("Up in the Air" en "The Conjuring"-filmreeks), en Ken Watanabe ("The Last Samurai") en Sally Hawkins ("Blue Jasmine"), die beiden terugkeren in hun "Godzilla"-rollen; Kyle Chandler ("The Wolf of Wall Street" en "Manchester by the Sea"); Millie Bobby Brown ("Stranger Things") maakt haar speelfilmdebuut; Bradley Whitford ("Get Out"); Thomas Middleditch (HBO's "Silicon Valley"); Charles Dance (HBO's "Game of Thrones"); O'Shea Jackson Jr. ("Straight Outta Compton"); Aisha Hinds ("Star Trek Into Darkness"); en Golden Globe®-genomineerde Zhang Ziyi ("Memoirs of a Geisha" en "Crouching Tiger, Hidden Dragon").

GODZILLA II: KING OF THE MONSTERS is vanaf 30 mei 2019 in de Nederlandse bioscoop te zien.
Releasedatum: 30 mei 2019
Genre: Actie
Regisseur: Michael Dougherty
Cast: Vera Farmiga, Ken Watanabe, Sally Hawkins, Kyle Chandler, Millie Bobby Brown, Bradley Whitford, Thomas Middleditch, Charles Dance, O'Shea Jackson Jr., Aisha Hinds en Zhang Ziyi
Lengte film: N.n.b.
Kijkwijzer: 12, geweld, grof taalgebruik
Hashtag: #GodzillaMovie
© 2019 Warner Bros. Pictures. All rights reserved.