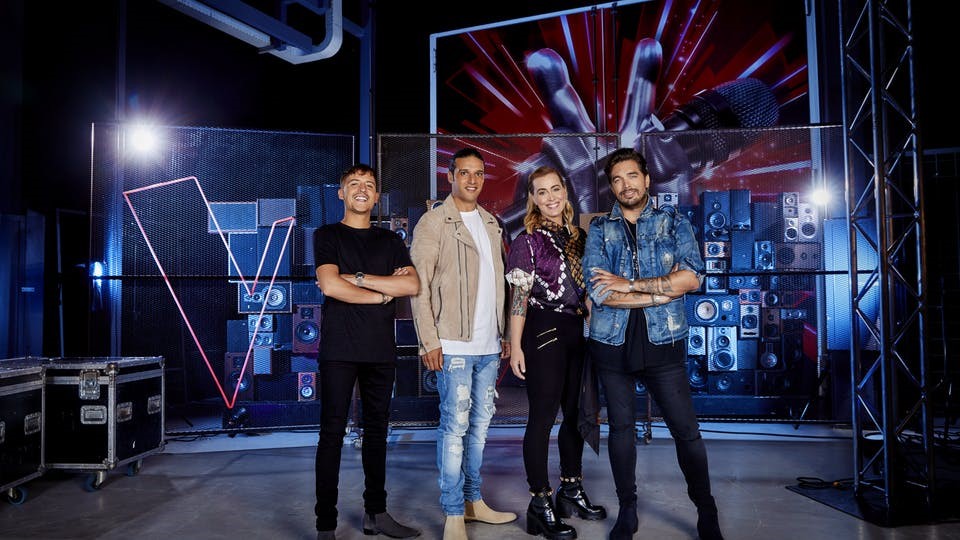 Vrijdag 8 november start het tiende seizoen van de grootste muzikale talentenjacht van Nederland: 'The voice of Holland'. Dit jubileumseizoen wordt gepresenteerd door Chantal Janzen en Martijn Krabbé. In de befaamde rode stoelen zitten, net als vorig jaar, de altijd eerlijke coaches: Anouk, Ali B, Lil Kleine en Waylon.
Chantal is het nieuwste gezicht bij 'The voice of Holland'. Bekijk hieronder hoe haar eerste dag ging! 
Pop-up store
Ter ere van dit tiende seizoen opent op woensdag 6 november een speciale 'The voice of Holland' pop-up store zijn deuren in Hoog Catharijne te Utrecht. In deze tijdelijke The Voice beleving kunnen mensen twee weken lang niet alleen op de foto in de draaiende rode coach-stoel, maar zichzelf ook van hun meest muzikale kant laten horen en auditie doen. Verder kunnen ze in het rijke verleden van The Voice duiken middels een indrukwekkende trip down memory lane langs de meest memorabele momenten van de afgelopen negen jaar 'The voice of Holland'.
'The voice of Holland' wordt geproduceerd door Talpa Media
'The voice of Holland'
Vanaf vrijdag 8 november 20.30 uur bij RTL 4