Call Me Mother, een nieuwe en uniek drag programma, geproduceerd door Go Button Media en RedFlame TV, wordt vanaf 1 juni voor het eerst uitgezonden op FOX.
Deze unscripted realityserie wordt gepresenteerd door de Canadese host Dallas Dixon (Entertainment Tonight Canada). Legendarische en gevestigde drag mothers; Peppermint, Crystal en Barbada, laten zien hoe zij de volgende generatie dragtalenten adopteren en begeleiden in hun eigen unieke draghuizen. De deelnemers strijden gedurende acht weken met de andere huizen en met elkaar, om de titel First Child of Drag en een hoofdprijs van 50.000 dollar in de wacht te slepen.
I'm excited to join the cast of Call Me Mother, I can't wait to see what fresh talent Canada has to offer. I'm particularly interested in exploring drag that doesn't have as much mainstream representation, aldus Peppermint, Call Me Mother Drag Mother.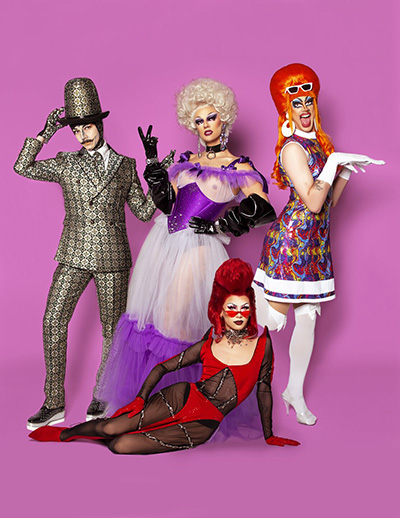 Call Me Mother is a Drag Show like no other. It doesn't feel at all like a competition (even though it is), but more like a big family. Everyone is incredibly friendly; everyone loves each other; everyone wants to help everyone, zegt Call Me Mother Drag Mother, Barbada. It's also a very diverse show that includes people from across the LGBTQ+ community and truly represents what the drag community is, I feel honoured to be part of it.
I'm so excited for people to watch Call Me Mother! I loved filming the series and I can't wait for viewers to meet our gorgeous, adopted families. Viewers can expect warmth, humour, diversity, lewks and bucketloads of talent. You're going to DIE! aldus Crystal, Call Me Mother Drag Mother.
Call Me Mother
In de eerste aflevering strijden de dragartiesten in een auditie om een felbegeerde plaats in één van de drie huizen; Peppermint's House of Dulcet, Crystal's House of Glass en Barbada's House of Harmonie. Wanneer deelnemers zijn geselecteerd worden zij gedurende de overige aflevering begeleid en gecoacht door hun drag mothers, gerenommeerde dragartiesten en gastjuryleden. Deze bijzondere serie is een perfecte mix tussen persoonlijke verhalen, uitdagingen en hilarische momenten. Uniek aan Call Me Mother is de combinatie van drag queens en drag kings en het ongekende niveau van de optredens en outfits. Elke week nemen de huizen het als familie tegen elkaar op in een reeks uitdagingen, waarbij de mother van het verliezende huis 'de navelstreng doorsnijdt' en zo een van haar eigen familieleden elimineert uit de competitie. Call Me Mother flips the script on the competitive format and focuses on the relationships, stories and collaborations that are part of being in a Drag Family. In keeping with the dynamic and supportive cultural history of these houses, instead of artists going head-to-head – they will battle it out together as a house full of rising drag legends, each led by one iconic Mother. That is until the end – when there can only be one winner. aldus Natasha Ryan van producent Go Button Media
Call Me Mother is vanaf donderdag 1 juni, met een dubbele aflevering, te zien vanaf 20:35 uur op FOX.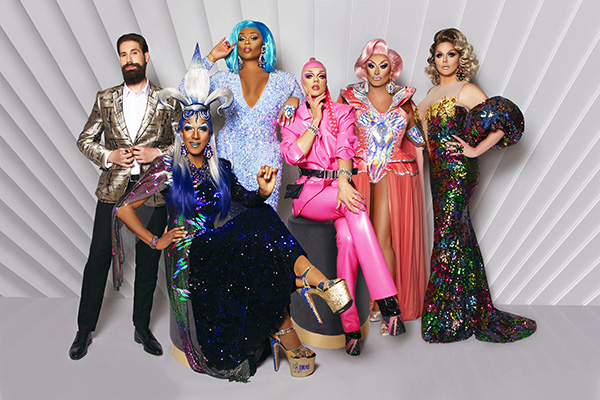 Bron en foto © FOX