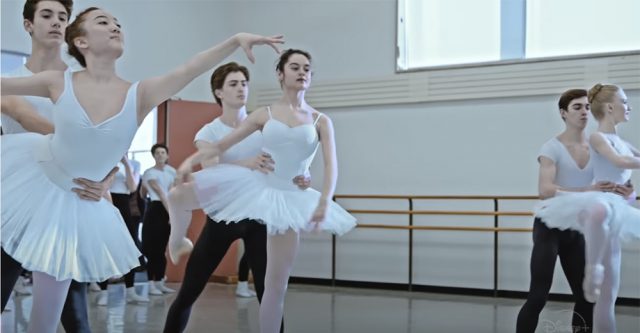 Ontdek vandaag de eerste trailer voor de nieuwe originele zesdelige docuserie, On Pointe, van Imagine Documentaires en DCTV, die exclusief op Disney+ gestreamd kan worden vanaf vrijdag 18 december 2020.

On Pointe legt een seizoen vast van de wereldberoemde School of American Ballet (SAB) in New York City. Met ongekende toegang tot één van de beste balletinstituten voor jongeren ter wereld, volgt de serie het leven van de studenten van 8 tot 18 jaar die hun dromen om balletdansers te worden nastreven. Oudere studenten uit het hele land trainen hard voor hun professionele carrières, terwijl jongere studenten uit New York City repeteren en optreden in de klassieker "George Balanchine's The Nutcracker" van het New York City Ballet op het podium van het Lincoln Center. 

De serie is geproduceerd door Imagine Documentaries en DCTV, met Brian Grazer, Ron Howard, Sara Bernstein en Justin Wilkes als uitvoerend producenten voor Imagine Entertainment en Matthew O'Neill als uitvoerend producent voor DCTV. Geregisseerd en geproduceerd door Larissa Bills. On Pointe gaat in première op vrijdag 18 december, exclusief op Disney+. 
Bron © Walt Disney Beeld: Youtube