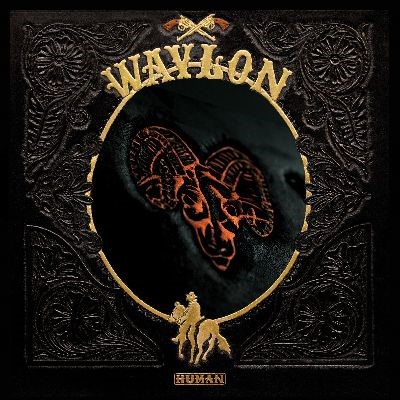 Zojuist heeft Waylon op Facebook zijn nieuwe album, getiteld Human, aangekondigd. Human is alweer zijn zesde studioalbum en komt vrijdag 29 november uit. De eerste single van het album is 'I Should Be Loving You'.
Het album is opgenomen in Nashville, waar Waylon nauw samenwerkte met Shannon Forrest. Forrest is sinds 2015 drummer van Toto en werkte onder andere met Eagles.
Waylon is nog tot en met eind maart 2020 door heel Nederland te zien met zijn theatertour My Heroes Have Always Been Cowboys. Hierin wordt hij begeleid door een geweldige zevenkoppige band. Daarnaast vertelt hij over zijn jeugd, het jaar bij Waylon Jennings, de rouw na zijn dood en blikt hij terug op zijn nieuwe start bij Holland's Got Talent, zijn muzikale roots en de uiteindelijke rust van het nieuwe vaderschap. 

Op 29 (uitverkocht) en 30 november staat Waylon tevens in Rotterdam Ahoy met zijn eigen Top 1000 aller tijden. De liedjes weerspiegelen zijn gevoel en verhalen uit zijn leven van de afgelopen jaren.
TRACKLIST HUMAN

1. I Should Be Loving You
2. Everything About You
3. Blessed For Sure
4. My Heart Don't Break
5. Lie With Me
6. Just A Dream
7. Freedom To You
8. Human