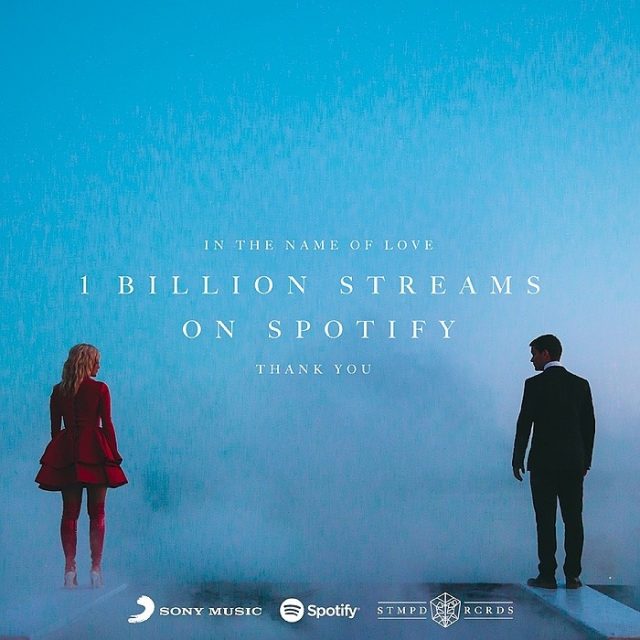 'In The Name of Love' is het nummer waarmee Garrix deze mijlpaal bereikt. Het is ook het voor Bebe Rexha haar eerste nummer met 1 miljard streams.
Vanaf vandaag mogen Martin Garrix en Bebe Rexha zich officieel onderdeel noemen van Spotify's 1 miljard streams club, aangezien hun nummer 'In The Name of Love' meer dan één miljard keer is gestreamd op het platform. Garrix is de eerste Nederlandse artiest ooit die dit bereikt met één nummer. Voor Rexha is het ook de eerste keer dat ze dit bereikt.
Op dit moment bevat de lijst met nummers met 1 miljard streams iets meer dan 100 nummers, waar na vandaag 'In The Name of Love' ook aan toegevoegd zal worden. Artiesten die zich al op de lijst bevonden zijn onder meer Ed Sheeran, Drake, Billie Eilish, Justin Bieber en Ariana Grande. Wilbert Mutsaers (Head of Music, Spotify Benelux): ''Het is geweldig dat Martin Garrix als eerste Nederlandse artiest ooit 1 miljard streams op Spotify heeft behaald met één nummer. Zijn 'In The Name of Love' (met Bebe Rexha) blijkt een all-time klassieker te zijn!'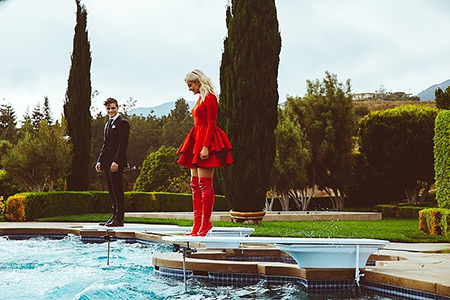 'In The Name of Love' werd officieel uitgebracht op 29 juli 2016, nadat Garrix zijn allereerste Tomorrowland headline set met de track had afgesloten. De samenwerking met de Amerikaanse singer-songwriter Bebe Rexha schoot meteen naar de top van de hitlijsten. Het live optreden van 'In The Name of Love' in de 'Tonight Show Starring Jimmy Fallon' markeerde ook het eerste optreden ooit van een Nederlandse artiest in de show. Garrix was toen net 20 jaar oud. 
Ondertussen is Garrix niet stil gaan zitten en bracht hij de ene succesvolle plaat na de andere uit, waaronder 'Scared To Be Lonely' met Dua Lipa, 'Summer Days' met Macklemore en Patrick Stump en 'Ocean' met Khalid. De onderscheiding van Spotify is pas het begin van 2021 voor Garrix, die het komende jaar genoeg in petto heeft voor zijn fans. 
Bron © Martin Garrix