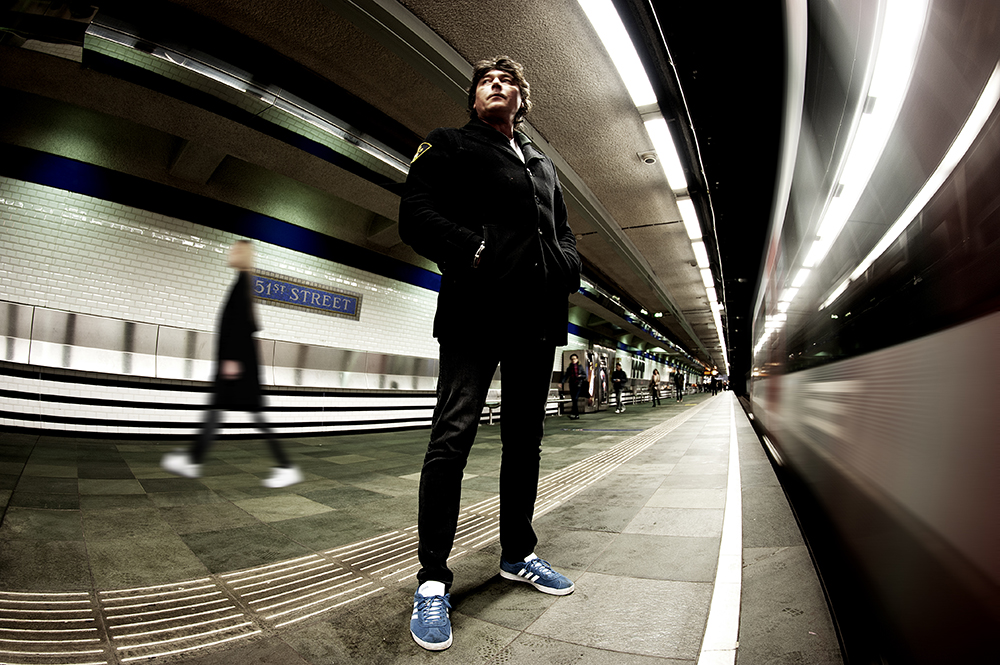 Op dinsdag 17 maart wordt in de metro van Rotterdam de nieuwste videoclip opgenomen van muzikant en oud TROS radio-dj Eddy Willemsen. Zijn album 'The New Girl On 51th Street' werd gemixt en gemasterd in de beroemde 'Beatles' Abbey Road studio's in London. Nu zoekt hij figuranten.
De RET heeft op dinsdagochtend 17 maart speciaal voor de opnames een deel van metrostation Beurs beschikbaar gesteld. Willemsen zal daar met zijn band optreden en zoekt 50 achtergrondfiguranten.
New York
'The New Girl On 51th Street' is een pleidooi tegen misbruik en uitbuiting in de prostitutie. Willemsen kwam op het idee om dit nummer te schrijven tijdens een verblijf in New York. "In het metrostation Lexington Avenue zag ik een jonge prostituee. Het meisje was nog maar een tiener. Die intens eenzame blik in haar ogen liet me niet meer los. Ik werd er zo verdrietig van. Daar moest ik iets mee."
The Beatles
Het album 'The New Girl On 51th Street' is gemixt en gemasterd in de Abbey Road Studio's in Londen, waar the Beatles hun platen opnamen. "Het is niet gemakkelijk om daar binnen te komen", volgens Willemsen. "Maar na een uitgebreid gesprek over mijn liefde voor Britpop met Frank Arkwright, de man achter Oasis en Paul McCartney, mocht ik mijn song mailen. Nog geen half uur later kreeg ik al een telefoontje met de mededeling: Eddy, you are very welcome."
Figuranten
Medio april is de lancering van 'The New Girl on 51th Street. Figuranten die zich willen aanmelden voor de opname van de videoclip op dinsdag 17 maart kunnen een mail sturen naar tourmanager Hein Balkenende, hein@heinwbalkenende.nl.