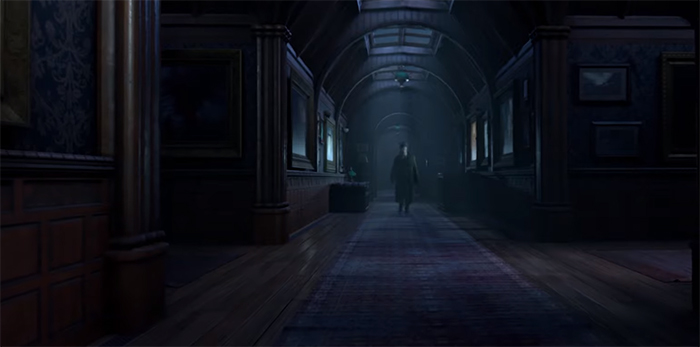 BANDAI NAMCO Entertainment Europe kondigt vandaag aan dat spelers samen de horror kunnen beleven in de multiplayer modes van The Dark Pictures Anthology: Man of Medan.

Alle games van the Dark Pictures Anthology, een reeks verhalende horror games, ontwikkeld door Supermassive Games en verdeeld door BANDAI NAMCO Entertainment Europe, zullen twee multiplayer modes bevatten, naast de single player ervaring.  Man of Medan is de eerste game in the Dark Pictures Anthology en releaset op vrijdag 30 augustus voor PlayStation®4, Xbox One en PC.
 
Shared Story Mode
Deel het verhaal met een vriend in 2 Player online co-op.
Beide spelers verkennen de wereld, maken keuzes en hun handelingen beïnvloeden het verdere verloop van het verhaal en het lot van de personages.
Speel scènes vanuit een ander perspectief dan single player, soms samen, soms alleen en bekom nieuwe, onthullende informatie, locaties en beleef andere schrikmomenten.
De beslissingen die jij en je medespeler maken zouden wel eens het enige kunnen zijn dat iedereen in leven houdt.

Movie Night Mode
Speel samen in een groep van tot 5 spelers met één controller. Geef de controller door en speel om beurt met het personage van je keuze.
Elke speler controleert de bewegingen, beslissingen en keuzes van één van de 5 hoofdpersonages.
Zul je de keuzes maken opdat je eigen personage gered wordt? Of zul je het nodige doen om ervoor te zorgen dat de anderen overleven?
Op het einde van je speelbeurt zullen je handelingen beoordeeld worden met awards & achievements voor iedere afzonderlijke speler.
"We zijn blij deze twee multiplayer modes te kunnen aankondigen in aanloop naar de eerste release in de The Dark Pictures Anthology. We weten van reacties van fans op Until Dawn dat multiplayer een enorm gegeerde feature is voor Man of Medan, dus we zijn er zeker van dat spelers het fantastisch zullen vinden om de horror te beleven vanuit een ander, nieuw perspectief." aldus Pete Samuels, Executive Producer en Series Director van The Dark Pictures Anthology bij Supermassive Games.

"We hebben de ontwikkeling van Man of Medan en elke andere game in The Dark Pictures Anthology, vanaf het begin opgestart met de single player en de multiplayer ervaring in gedachten.  Spelers kunnen in Shared Story Mode de beide kanten van dezelfde scène beleven vanuit een volslagen ander standpunt, en jouw acties en beslissingen bepalen het lot van… de ander."
The Dark Pictures Anthology – Man Of Medan is nu beschikbaar als pre-order, zowel fysiek als digitaal voor PlayStation® 4 computer entertainment system, Xbox One en PC, voor de release op vrijdag 30 augustus. The Dark Pictures Anthology – Man Of Medan zal een Engelse, Franse, Italiaanse, Duitse, Spaanse en Russisch gesproken versie bevatten.

Al wie een pre-order plaatst voor Man of Medan zal early access bekomen voor de Curator's Cut vanaf launch. Deze modus is beschikbaar wanneer spelers de game hebben uitgespeeld en bevat scènes die speelbaar worden vanuit de andere speler zijn of haar perspectief. Je speelt het hele verhaal opnieuw met een andere kijk op de feiten en je beïnvloedt het resultaat ook op een andere manier.
De Curator's Cut zal later gratis beschikbaar gemaakt worden voor alle spelers.