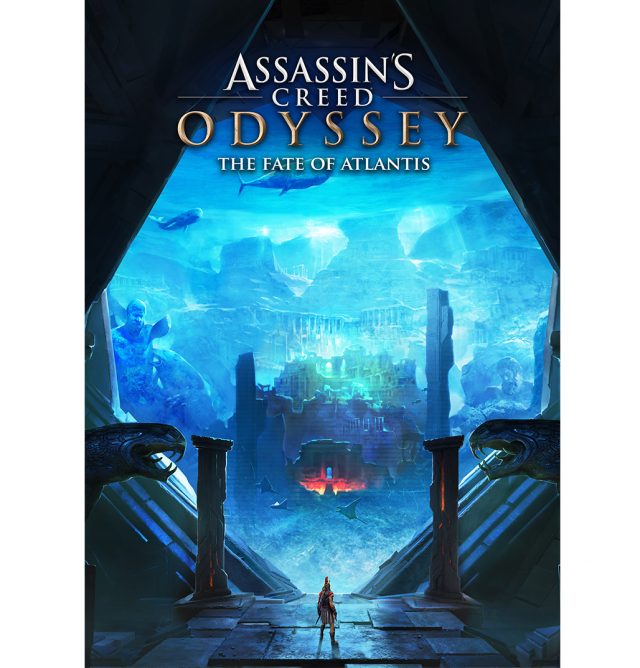 Fields of Elysium, de eerste episode van The Fate of Atlantis, de tweede post-launch verhaallijn voor Assassin's Creed Odyssey is vanaf 23 april beschikbaar voor PlayStation 4, Xbox One en PC. In deze verhaallijn vervolgt de Odyssee zich in het Griekse hiernamaals. Sluit nieuwe verbonden, neem het op tegen mythische wezens en ontdek de mysteries van het domein der goden.
Fields of Elysium bevat nieuwe Ability enhancements. Dit zijn aanpassingen die de huidige vaardigheden een nieuwe functie geven, wat een nog meer gepersonaliseerde speelstijl oplevert. De Ability enhancements zijn verdeeld over de verschillende takken van de skill tree: Hunter, Warrior en Assassin en worden vrijgegeven samen met de verhaallijn-episodes beginnend bij Fields of Elysium.
Spelers krijgen toegang tot The Fate of Atlantis door de verhaallijnen Between Two Worlds en Heir of Memories af te rondenen moeten daarnaast een personage van level 28 of hoger hebben. Voor spelers die niet voldoen aan deze eisen, introduceert The Fate of Atlantis een alternatief. Spelers krijgen de mogelijkheid om met een personage van level 52 aan de slag te gaan met vooraf ingestelde vaardigheden en items. Progressie gaat met dit alternatief echter niet over naar de main game save en achievements kunnen niet worden ontgrendeld.
De Assassin's Creed Odyssey Season Pass bevat Legacy of the First Blade en The Fate of Atlantis alsmede Assassin's Creed III Remastered en Assassin's Creed Liberation Remastered.
Assassin's Creed Odyssey is reeds verkrijgbaar voor PlayStation 4, Xbox One en PC, onder meer in de Ubisoft Store.