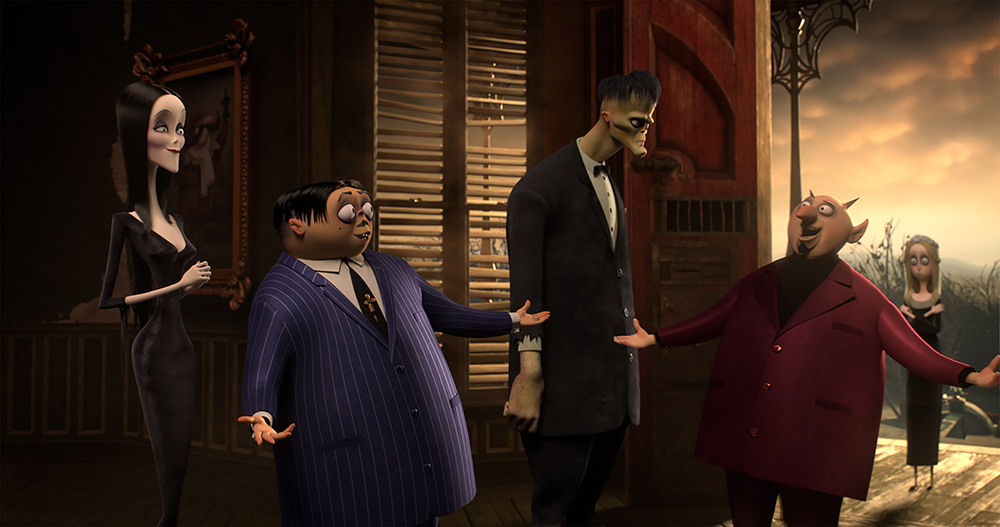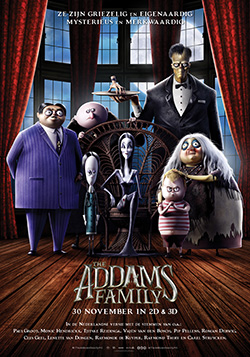 Is jouw familie vreemd? Echt niet! The Addams Family is terug in de allereerste animatiefilm over deze grappige griezelfamilie. Na het zien van de bijzondere, bizarre en gekke Addams Family is jouw eigen familie lang niet zo vreemd meer. In de Nederlands gesproken versie met de stemmen van o.a. Paul Groot (Gomez Addams), Monic Hendrickx (Morticia Addams), Tjitske Reidinga (Margaux Needler), Vajèn van den Bosch (Wednesday Addams), Pip Pellens (Parker Needler), Roman Derwig (Pugsley Addams), Cees Geel (Oom Fester), Lenette van Dongen (Omi), Raymonde de Kuyper (Moeder Morticia), Raymond Thiry (Vader Morticia) en Carel Struycken (Lurch).
The Addams Family is vanaf 4 december te zien in de bioscopen ook in 3D, Dolby Atmos
Regie:
Greg Tiernan, Conrad Vernon
Stemmencast NL:
Paul Groot
Monic Hendrickx
Tjitske Reidinga
Vajèn van den Bosch
Pip Pellens
Roman Derwig
Cees Geel
Raymonde de Kuyper
Lenette van Dongen
Raymond Thiry
Carel Struycken
Stemmencast OV:
Oscar Isaac
Charlize Theron
Chloe Grace Moretz
Finn Wolfhard
Nick Kroll
Bette Midler
Allison Janney
Genre:
Komedie, animatie, familiefilm
Duur:
87 min

Wij geven The Addams Family filmprijzen weg!
3 pakketten met daarin:
glow-in-the-dark stickers
een schrijfset
een pen
1. Kies hieronder de juiste categorie en een Winactie.
2. Klik op 'deelnemen' en je doet automatisch mee met deze actie!
3. Zorg wel dat je gegevens correct zijn ingevuld!