Film by the Sea sluit zijn 24e editie af met Three Thousand Years of Longing, een film die opmerkelijke overeenkomsten vertoont met de openingsfilm van dit jaar, Good Luck to You, Leo Grande. Three Thousand Years of Longing is een episch fantasyverhaal van George Miller (Mad Max, Babe: Pig in the City). Oscarwinnares Tilda Swinton (The French Dispatch, Memoria) en Idris Elba (The Avengers, Luther) spelen de hoofdrollen in dit hedendaagse romantische sprookje.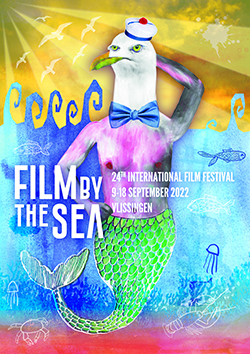 Op een markt in Istanbul koopt de alleenstaande wetenschapper Alithea Binnie (Tilda Swinton) een antiek flesje dat, terug op haar hotelkamer, een djinn blijkt te bevatten. Deze geest uit de fles (Idris Elba) laat haar drie wensen doen en vertelt intussen een aantal sprookjesachtige verhalen van 1001 nacht over zijn eenzame bestaan. Het onvermijdelijke gebeurt: Alithea wordt verliefd op de djinn.
Regisseur George Miller heeft met Three Thousand Years of Longing één van de opmerkelijkste films van het jaar afgeleverd. Enerzijds een 'kammerspiel' met twee personages in een hotelkamer, anderzijds een episch fantasyspektakel, maar vooral een film over een vrouw die op zoek is naar liefde.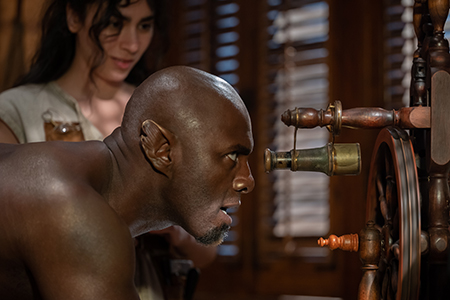 Three Thousand Years of Longing ging in première op 20 mei 2022 op het filmfestival van Cannes (buiten competitie). De film beleeft z'n Nederlandse premiere op Film by the Sea. Het is nog niet bekend wanneerThree Thousand Years of Longing in de Nederlandse bioscopen te zien zal zijn.
De 24e editie van Film by the Sea vindt dit jaar plaats van 9 tot en met 18 september 2022 in Vlissingen waar een breed publiek kan genieten van ruim 100 films uit alle hoeken van de wereld, met satellietprogramma's door heel Zeeland.
Bron en foto © Film by the Sea