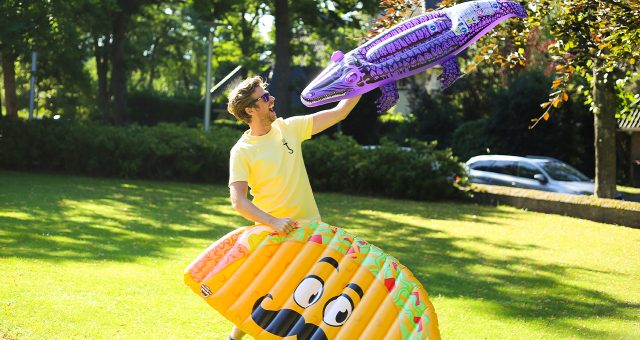 Aanstaande vrijdag kunnen we een flinke dosis zonnestralen verwachten, want het belooft een echte zomerse dag te worden met hoge temperaturen die uitkomen boven de 30 graden. Deze tropische temperaturen gaan bij Sky Radio hand in hand met een Tropische Playlist voorzien van de beste zomerhits om het ultieme zomergevoel op deze zomerse dag compleet te maken.
Van 09.00 tot 21.00 uur worden luisteraars van het non-stop muziekstation getrakteerd op de nieuwste zomerhits waaronder 'Alane' van Robin Schulz & Wes, 'Watermelon Sugar' van Harry Styles, en natuurlijk de TikTok-hit 'Banana' van Conkarah ft. Shaggy. Maar ook all-time favourites als 'Despacito' van Luis Fonsi ft. Daddy Yankee en 'Can't Stop The Feeling' van Justin Timberlake komen voorbij. Natuurlijk mogen ook echte klassiekers als 'Lambada' van Kaoma, 'Club Tropicana' van Wham! en 'Summer of 69' van Bryan Adams niet ontbreken voor het ultieme zomergevoel.
De Sky Tropische Playlist is vrijdag 31 juli van 09.00 tot 21.00 uur te horen bij Sky Radio.
Radio 538 in zomerse sferen met zomerhits
Ook Radio 538 speelt aanstaande vrijdag in op The Beat Of The Moment. Het is die dag volop zomer bij de zender, want naast de 538 TOP 50 (hitlijst met de vijftig populairste hits van dit moment) zijn er de hele dag zomerhits te horen. 538 brengt haar luisteraars in zomerse sferen met de beste zomerse muziek, waaronder natuurlijk de lekkerste zomerhits van dit moment.
Bron © Talpa Network / Radio 538 / Sky radio