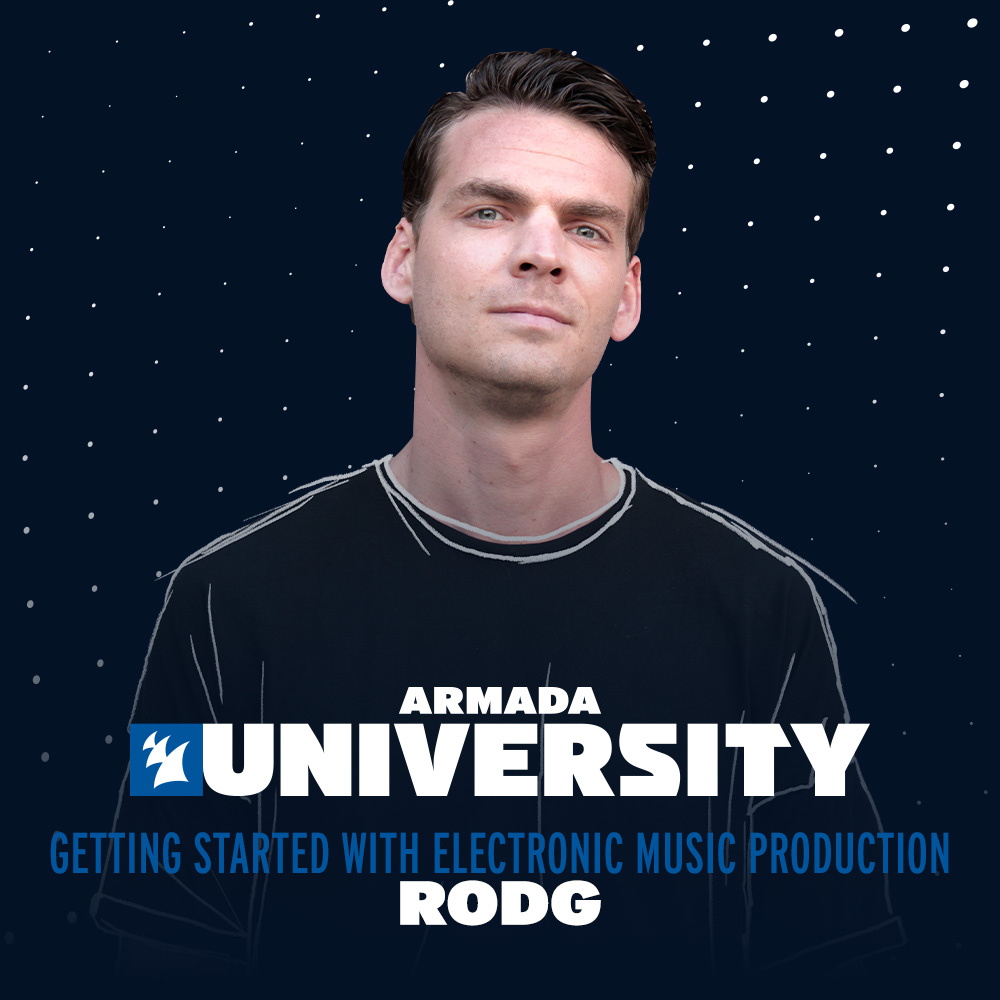 Het zelf produceren of maken van muziek is een droom voor ontelbare muziekliefhebbers. Maar ook al hebben ze nog zoveel talent, diezelfde droom is vaak ook onbereikbaar, simpelweg omdat ze niet weten waar ze moeten beginnen. Om die reden heeft Armada University vandaag haar allereerste online beginnerscursus gelanceerd: 'Getting Started with Electronic Music Production'.
Bekijk de beginnerscursus: 'Getting Started with Electronic Music Production'
Deze beginnerscursus van Armada University, die gemaakt is in samenwerking met FaderPro.com en muzieksoftwarebedrijf Ableton, zoomt in op de allereerste stappen van het produceren van elektronische muziek. Rodg, een professionale muziekproducer en Armada University-docent, neemt cursisten bij de hand langs alle aspecten van het muziekmaken, van de technische kant van Ableton Live en geluidsbewerking naar het opbouwen van tracks, het creëren van melodiëen en het zelf ontwerpen van sounds. Daarnaast bevat de course ook aanvullende video's van Ableton Certified Trainer Jean-Paul Grobben, die meer aandacht besteedt aan de workflow en mogelijkheden van Ableton Live als muziekbewerkingssoftware.
De beginnerscursus kost $49 voor levenslange toegang via FaderPro.com en komt daarnaast met een gratis licentie voor Ableton Live 10 Intro (retailprijs $99) bij aanschaf vóór 1 mei, waardoor cursisten alle tools in handen hebben om aan hun eigen muzikale avontuur te kunnen beginnen.
Bron: © Armada Music Jop Bonnike