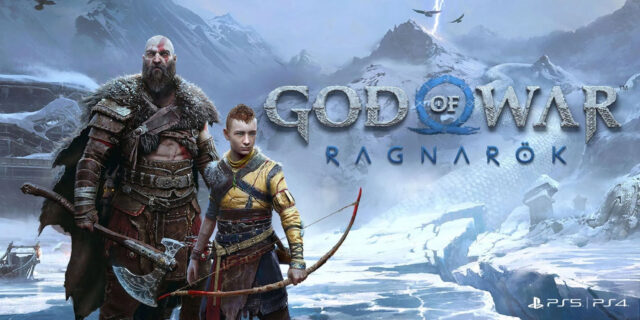 Eindelijk is het zover, PlayStation heeft bekend gemaakt wanneer we aan de slag kunnen met God of War Ragnarök. Het directe vervolg op de populaire God of War uit 2018, welke wij eerder dit jaar voor de PC hebben gereviewd. Deze nieuwe game pakt het verhaal op na de gebeurtenissen van het originele deel en laten Kratos en Atreus tegen nog grotere gevaren strijden. Onder andere verschillende Noorse goden zullen voorbij komen en je zult naar realms gaan waar je eerder niet naar toe kon.
Met de aankondiging van de releasedatum komt ook de aankondiging van vier verschillende versies voor zowel PlayStation 4 als 5. Wanneer je de PS4-versie koopt kun je later voor €10,- upgraden naar de PS5-versies van het spel. Wanneer het spel verschijnt komen de volgende versies uit:
Standard Edition/Launch Edition

Launch Edition heeft een speciaal armor voor Kratos (Darkdale) en een cosmetische outfit (Darkdale) voor Atreus.

Digital Deluxe Edition

Game voor PS4 en PS5.
Kratos Darkdale Armor
Atreus Darkdale outfit (kosmetisch)
Darkdale Blades Handles voor de Blades of Chaos
Darkdale Axe Grip voor de Leviathan Axe
Official God of War Ragnarök Digital Soundtrack
Dark Horse Digital Mini Artbook
Avatar Set
PlayStation 4 Theme

Collector's Edition

Code voor het spel op PS4 en PS5
Steelbook Case met een afbeelding van de beer en de wolf (geen disc)
2 inch Vanir Twins Carvings
Dwarven Dice Set – Speciale houtachtige dobbelstenen in een zakje met het Yggdrasil logo er op.
16 inch Mjölnir Replica
Alles extra's van de Digital Deluxe Edition

Jotnär Edition

7-Inch Vinyl Record with music by Bear McCreary – Twee tracks van de God of War componist.
The Falcon, Bear, and Wolf Pin Set – Pins die Faye, Kratos, en Atreus representeren. Ze symboleren de familie van de hoofdpersonages.
The Legendary Draupnir Ring – Een ring uit de Noorse mythologie. Verpakt in een rood stoffen zakje
Yggdrasil cloth map – een stoffen doek met daarop de World Tree Yggdrasil
Brok's Dice Set – Een metaalachtige dobbelstenenset met blauwe details. Verpakt in een zakje met het Huldra Brother's logo.
Alles van de Collector's Edition en de Digital Deluxe Edition minus de dobbelstenen
Sony heeft bovendien in een video de Collector's Edition en Jotnär Edition uitgepakt in een video. Deze is hieronder te bekijken.