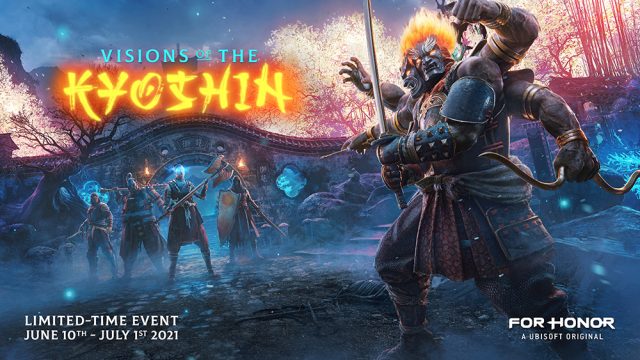 Mirage, het tweede seizoen van het vijfde jaar van For Honor, is nu gratis beschikbaar. Spelers genieten ook van het tijdelijke in-game event genaamd Visions of the Kyoshin en verkennen de uitgedroogde versies van verschillende maps.
In Visions of the Kyoshin, het tijdelijke in-game event dat vandaag van start gaat, vechten spelers voor grondstoffen in de Kyoshin Temple met nieuwe, speciale variabelen in de Temple Garden. Daarnaast introduceert het event een gratis Event Pass waarmee spelers tal van beloningen verdienen.
Naast het event, introduceert Mirage uitgedroogde versies van de maps Temple Garden, Forest, Belvedere en Highfort. Ook introduceert dit seizoen een nieuwe Battle Pass waarin nieuwe beloningen vrij te spelen zijn.
Een nieuwe Held vergezelt de Samurai-factie later dit seizoen samen met titelupdate 2.
Ook is de game backwards compatible en daardoor speelbaar op PlayStation 5 en Xbox Series X|S in 60 fps. Tot slot is For Honor onderdeel van Ubisoft+, Ubisofts abonnementsservice voor Windows PC.
For Honor is reeds verkrijgbaar voor PlayStation 4, Xbox One en Windows PC via de Epic Games Store en de Ubisoft Store.
Bron en foto © Ubisoft