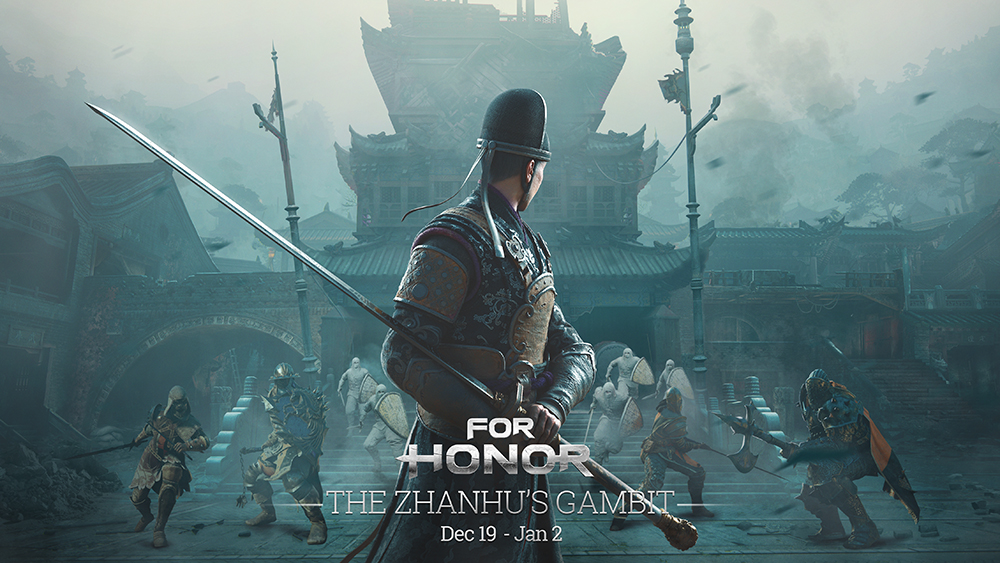 Het For Honor Year 3 Season 4 in-game event Zhanhu's Gambit start vandaag en is gratis speelbaar voor alle spelers van For Honor tot en met 2 januari 2020 op PlayStation 4, Xbox One en Windows PC.
Zhanhu's Gambit introduceert de PvE-modus Emperor's Escape, waarbij vier spelers de Emperor moeten begeleiden en beschermen tegen hordes vijanden om zo zijn ontsnapping veilig te stellen. Naarmate spelers zich door zones voortbewegen, verschijnen er steeds sterkere vijanden en uiteindelijk dienen zij de Blackstone-commandant te verslaan. Ook zijn er tijdelijk verschillende unieke bundels met outfits, emotes en meer voor alle Helden beschikbaar.
For Honor gaat in 2020 een vierde jaar aan gratis content ontvangen met vier seizoensupdates die samen The Year of the Reckoning vormen. De meer dan 20 miljoen spelers van For Honor rekenen komend jaar op vier gethematiseerde nieuwe seizoenen, nieuwe Helden, nieuwe uitrustingsets en meer. For Honor is reeds verkrijgbaar voor PlayStation 4, Xbox One en Windows PC, onder meer in de Ubisoft Store. Ook is For Honor onderdeel van Uplay+, Ubisofts nieuwe abonnementsservice voor Windows PC.