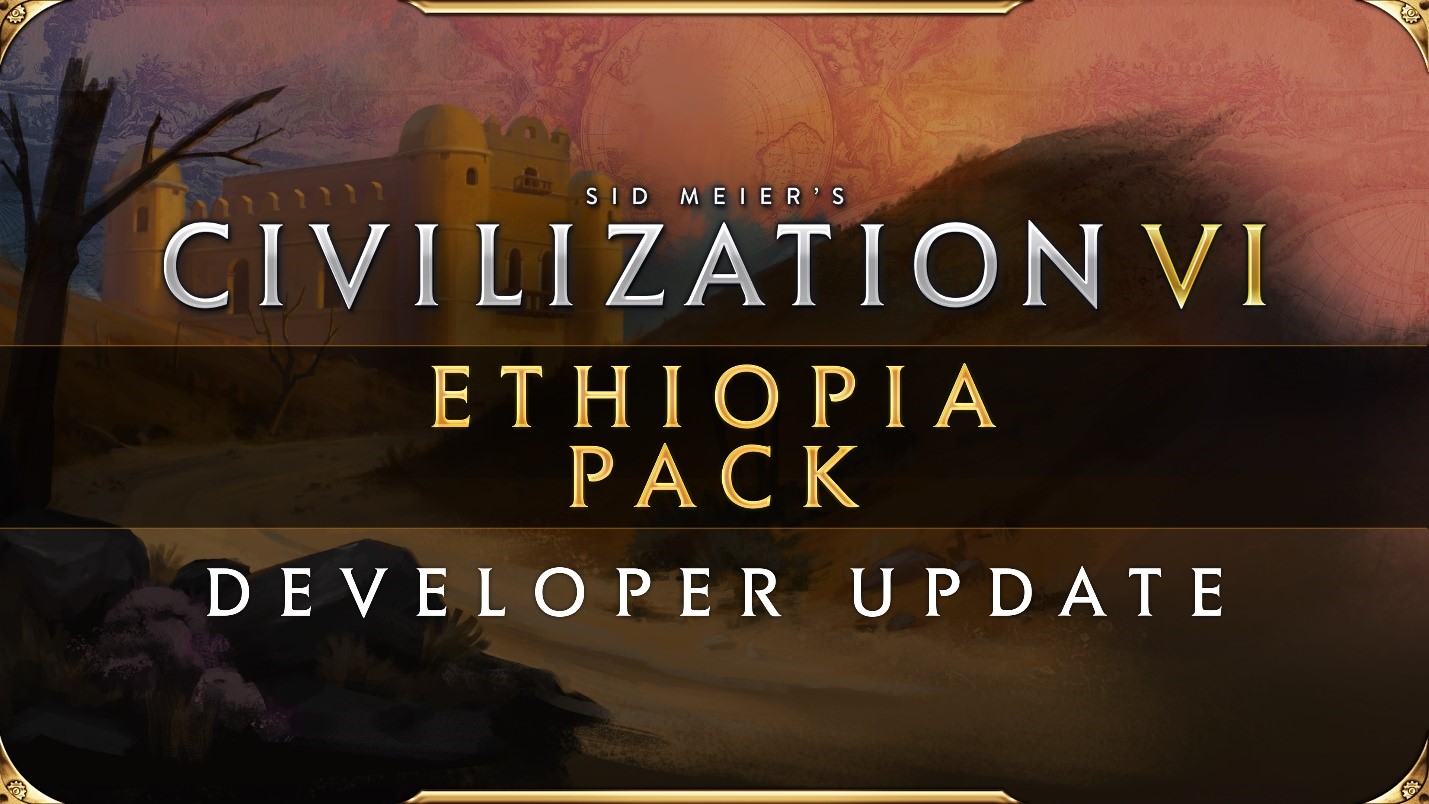 Vandaag hebben we aangekondigd dat de Ethiopia Pack – de tweede DLC-pack in de Civilization VI – New Frontier Pass – vanaf 23 juli verkrijgbaar is. Beschikbaar voor iedereen die in het bezit is van de Civilization VI – New Frontier Pass of apart aan te schaffen voor €4,99.

Behalve een nieuwe leider en beschaving – Ethiopië – bevat de Ethiopia Pack ook een nieuw District en bijkomende gebouwen. Daarnaast bevat de DLC een nieuwe optionele gamemodus genaamd Secret Societies*. Deze modus brengt vier vermogende en mysterieuze Secret Societies naar de wereld, waarbij de ontdekking van een Society een unieke Gouverneur met indrukwekkende bonussen ontgrendelt die spelers niet aan één stad toe hoeven te wijzen. Wanneer je eenmaal lid van een Society bent geworden dan blijf je dit tot het einde van de game. Bondgenootschappen met spelers die lid zijn van dezelfde Society genereren sneller Alliance Points. Deze spelers zullen jou in een diplomatiek beter licht stellen. Spelers die lid zijn van een andere Society, daarentegen, zullen je met afkeer behandelen wanneer ze eenmaal op de hoogte zijn van je verbondenheid.

Tenslotte krijgen degene die de Civilization VI – New Frontier Pass hebben aangeschaft de Teddy Roosevelt en Catherine De Medici Persona Packs. Beide Persona Packs bevatten een gloednieuwe uitvoering van je favoriete leiders, met een nieuw model en nieuwe achtergrond voor de leider, nieuwe gameplay bonussen en een geüpdatete agenda die de veranderingen in de persoonlijkheid van de leider beter reflecteert. "Rough Rider Teddy" overtreft het behoud van vrede op zijn thuis-continent, terwijl "Magnificence Catherine" Luxuries kan gebruiken om de wereld te overweldigen met Culture en Tourism.

*Om de Secret Societies gamemodus optimaal te spelen is de Rise and Fall– of Gathering Storm-expansie vereist.
Bron © 2K