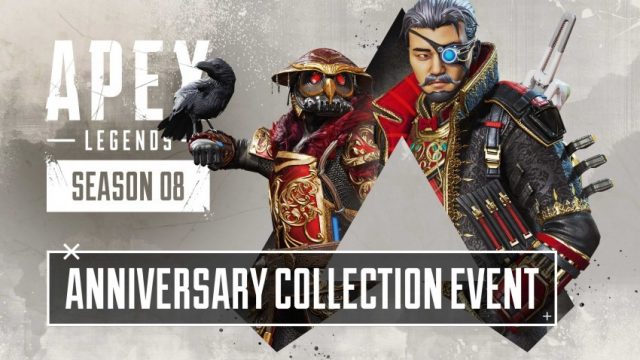 Om het tweejarig bestaan van Apex Legends te vieren en alle Legends te bedanken die in de Arena zijn gedropt, introduceren EA en Respawn Entertainment nieuwe beloningen en manieren om de populaire Battle Royale-game te spelen. Naast de seasonal challenges en terugkeer van 24 populaire items met een legendarische verrassing, kunnen spelers vanaf 9 februari t/m 23 februari meedoen aan het Anniversary Collection Event en een nieuwe "Locked and Loaded"-playlist takeover ervaren.
Bekijk hieronder de Mirages Second Anniversary Slideshow voor een nostalgische samenvatting en om een eerste indruk te krijgen van alle nieuwe content die wordt uitgebracht op 9 februari.
Spelers die tijdens het tweejarig jubileum van Apex Legends in de Arena droppen, kunnen het volgende verwachten:
Anniversary Rewards: Tijdens dit evenement kun je 22 items verdienen, inclusief twee Event Packs en tien Apex Packs. Spelers krijgen tevens vijf beloningen als ze zich voor het eerst aanmelden.
Locked and Loaded Takeover: In deze nieuwe playlist droppen spelers met een volledige Level 1-uitrusting: een Mozambique, White Shotgun Bolt, HCOG Classic Scope, White Evo Shield, White Helmet, White Backpack, White Incap Shield, twee Syringes, twee Shield Cells en één stack shotgun ammo. Alle accessoires en uitrustingen op Common/White level worden tijdens de playlist takeover ook uit de loot pool verwijderd (buiten de Common scopes om).
Seasonal Challenges: Spelers krijgen de kans om het volgende te verdienen:
– "Daily Discovery" Nessie Badge door 75 Daily Challenges te voltooien
– "Respect your elders" Mozambique Badge door 102.816 schade toe te brengen
– "Time to Win and Stay Alive" win met 8 verschillende Legends om de Smolfinder Badge te ontvangen
– "Mozambique Here" Weapon Charm door 3.333 schade toe te brengen
Anniversary Collection Event: Respawn brengt 24 populaire items terug met een rode en gouden uiterlijk. Als spelers alle items tijdens het Collection Event ontgrendeld hebben, verdienen ze 150 heirloom shards. Daarnaast zijn de crafting-kosten voor alle items met 50% verlaagd.
Dit en nog veel meer vindt allemaal gelijktijdig plaats met Season 8 – Mayhem, waarin de Legend Walter "Fuse" Fitzroy debuteert, samen met zijn explosieve vaardigheden, een cataclysmische map-update van Kings Canyon, de 30-30 Repeater, een gloednieuwe Battle Pass en voor het eerst in de geschiedenis gouden magazijnen die je opgeborgen wapens gevechtsklaar houden. De competitie om roem, rijkdom en glorie in de Apex Arena is nu nog heviger geworden met de release van Season 8 – Mayhem op de PlayStation 4, PlayStation 5, Xbox One, Xbox Series X|S en PC via Origin en Steam.
Bron © Electronic Arts