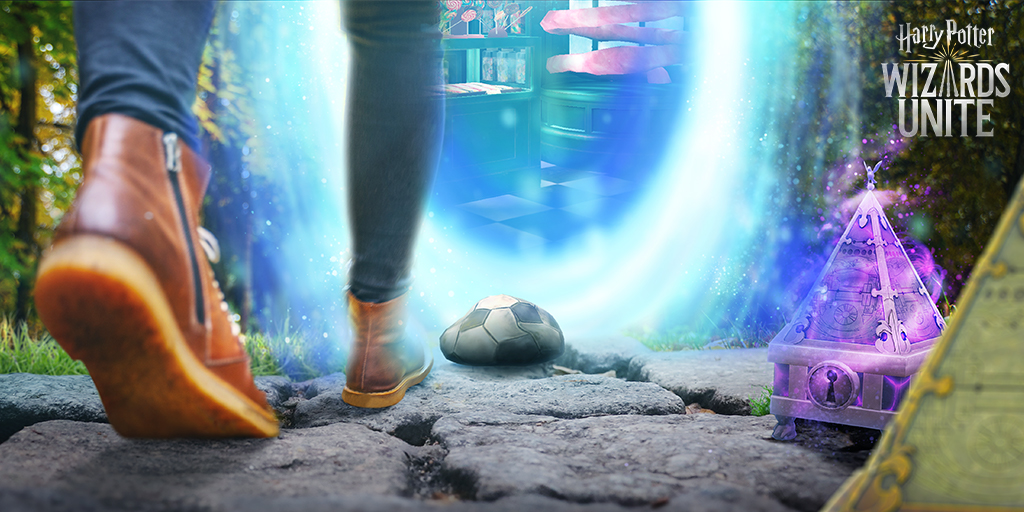 Niantic, Inc. en WB Games zijn verheugd te melden dat Adventure Sync, een Niantic Real World Platform-spelfunctie, deze week beschikbaar zal worden in Harry Potter: Wizards Unite.

Deze langverwachte functie biedt spelers de mogelijkheid hun spel te verbinden met Apple Gezondheid of Google Fit om hun loopafstand te registreren; ook wanneer Harry Potter: Wizards Unite niet wordt gebruikt. Na activering in het Instellingen-menu van het spel wordt de loopafstand van de speler op de achtergrond bijgehouden en toegepast om zijn Viaviaprisma's te ontgrendelen. Spelers krijgen bericht zodra een Viaviaprisma is ontgrendeld. Adventure Sync is optioneel en kan op elk moment in- of uitgeschakeld worden in de spelinstellingen.

Behalve Adventure Sync krijgt Harry Potter: Wizards Unite ook meerdere updates van viavia's :
Wanneer je een Viaviaprisma vrijspeelt, kun je de verschillende typen onderscheiden met behulp van nieuwe illustraties. 2 km Viaviaprisma's onthullen een laars; 5 km een ketel en 10 km een lekke bal.
Sommige viavia-omgevingen die alleen beschikbaar waren tijdens eerdere briljante evenementen, zoals Ombers kantoor, keren terug.
Door op kelpspuiers in een viavia te tikken maak je kans op spreukenenergie.
Viavia's bevatten nieuwe verzamelbare Gevondelingen.