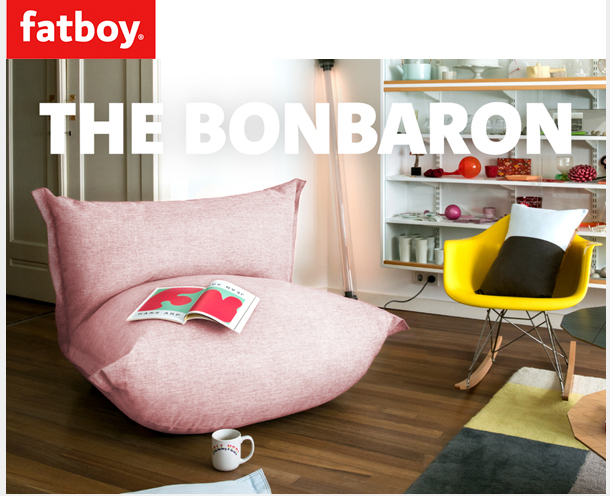 Heb je je weleens afgevraagd hoe het zou voelen om op een wolk te zitten in je woonkamer? Fatboy maakt deze wens werkelijkheid met het uitbrengen van The BonBaron.

Op het eerste gezicht laat The BonBaron meteen het kenmerkende Fatboy-handschrift zien. Design met een glimlach, vertaald naar een stoere, uitnodigende fauteuil. The BonBaron biedt je een volledig nieuwe indoor-zitervaring. Denk aan de marshmallow waar je vroeger als kind in weg wilde zinken, maar dan zonder plakkerige boel.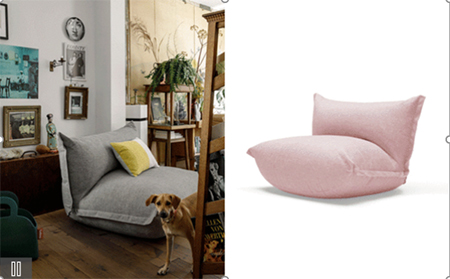 Een stevige basis zorgt voor de rechtopstaande vorm van The BonBaron en de vulling bestaat uit superzacht schuim. Dankzij slimme compartimenten blijft de vulling op zijn plaats zodat je comfortabel kunt zitten en zorgt het tegelijkertijd voor het design en de vorm van de stoel.

The BonBaron maakt het mogelijk om met dat design te spelen. De twee spanbanden die de stoel vanbinnen versterken, komen er aan de achterkant uit waar je met behulp van twee oversized knopen de rugleuning kunt verstellen naar jouw wensen.
Bron © Fatboy