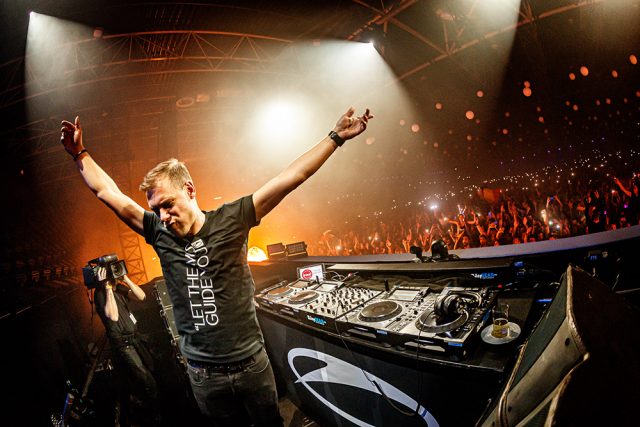 Het grootste trance festival ter wereld, A State of Trance (ASOT), heeft een monumentale mijlpaal bereikt en viert het bereiken van 1000 afleveringen van de wereldwijd bekende radioshow. Het langverwachte nieuws over de iconische editie van het ASOT 1000-festival werd zojuist door Armin van Buuren live aangekondigd tijdens een uitgebreide 5-uur durende 1000ste aflevering van de show. Het trance-icoon kondigde aan dat de speciale viering uitgebreid wordt tot een feestweekend met maar liefst twee shows.
Het eenmalige ASOT 1000-feestweekend met twee shows begint op vrijdag 3 september met een show die een eerbetoon is aan twintig jaar A State of Trance, waarbij Armin van Buuren samen met een aantal speciale gasten zal optreden. De tweede show op zaterdag 4 september is een viering van ASOT in lijn met de vorige edities en een vooruitblik naar wat er nog komen gaat voor A State of Trance. Het thema van de show 'Turn the World Into a Dancefloor' weerspiegelt de allesomvattende boodschap die vanaf het allereerste begin aan de basis stond van 'A State Of Trance'.
Vorig jaar was het vlaggenschip evenement van ALDA zes weken van tevoren uitverkocht. Om toegang te krijgen tot de exclusieve voorverkoop voor fans die begint op 28 januari om 13.00 uur, moeten fans zich vóór 27 januari om middernacht registreren via https://festival.astateoftrance.com/register. De reguliere kaartverkoop start op 30 januari om 13.00 uur.
Bron © Alda