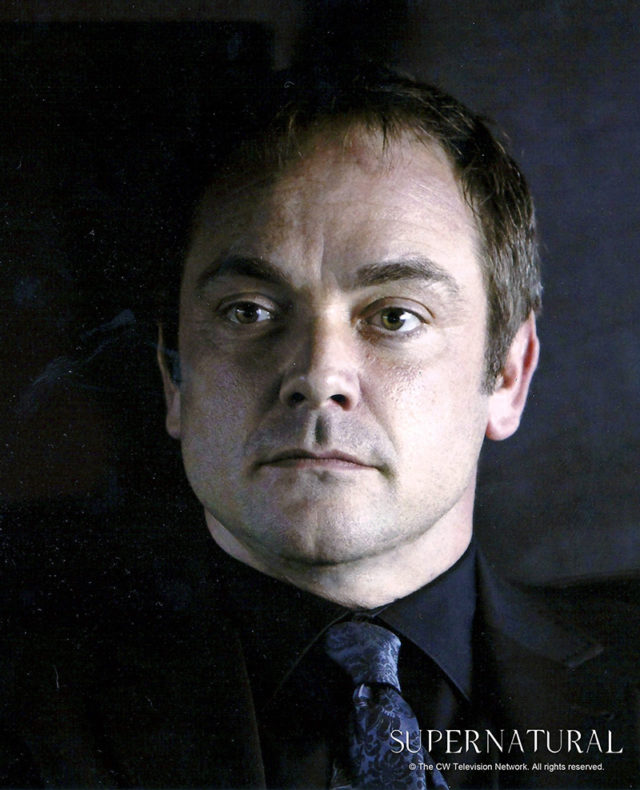 Over iets meer dan een week barst het pop culture feest van Nederland weer los. Het weekend van 31 maart en 1 april staan in het teken van cosplay, stripboeken, films, series en de daarbij horende artiesten. Zo ook Mark Sheppard, o.a. bekend van zijn rol als Crowley in de serie Supernatural.
Sheppard werd geboren in Londen en begon zijn filmcarrière in Jim Sheridan's In The Name Of The Father waar hij Guildford Four-lid Paddy Armstrong speelde naast Daniel Day-Lewis. Hij is een ervaren musicus en heeft gedrumd voor oa The T.V. Personalities, Nikki Sudden, Robyn Hitchcock en The Barracudas. In het theater won hij verschillende theaterprijzen, waaronder de Drama Critic Circle Outstanding Achievement Award 1992 voor zijn optreden in A Cock & Bull Story.
Mark is wellicht het meest bekend door zijn televisiewerk, zoals Romo Lampkin in Battlestar Galactica, Badger in Joss Whedon's Firefly en rollen in The X-Files, CSI, Star Trek: Voyager en een groot aantal andere personages in film en televisie. Hij vertolkte tot 2017 de rol van demon Crowley in Supernatural. En in het zesde seizoen van Doctor Who portretteerde hij de jonge Canton Everett Delaware III.
Op beide dagen is Mark aanwezig op Heroes Dutch Comic Con, waar hij plaats neemt in de Guest Square naast Cloe Hollings, Dwight Schultz, Emilie de Ravin, Jason David Frank, Katie Cassidy, Mark Ryan, Zach McGowan, Roel Reiné, Egbert-Jan Weeber en Lisa Smit.
Tickets zijn te koop op http://www.dutchcomiccon.com/nl/Tickets