In april 1970 kwamen miljoenen mensen over de hele wereld samen om de bescherming van de aarde te eisen. Die historische dag staat aan de oorsprong van de milieubeweging die bekend staat als Earth Day. National Geographic staat op 22 april de hele dag in het teken van Earth Day, met als hoogtepunt de gloednieuwe documentaire 'Jane Goodall: The Hope'.

Bekijk hieronder de volledige programmering: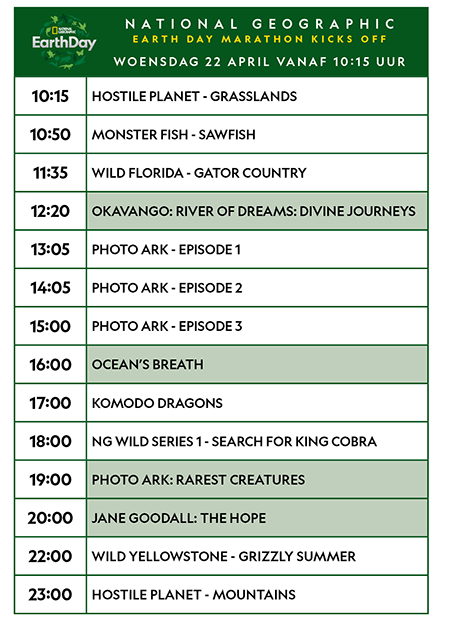 Op de 50e verjaardag van Earth Day zendt National Geographic 4 premières uit:

Jane Goodall: The Hope
Okavango: River of Dreams – Divine Journeys
Photo Ark: Rarest Creatures
Ocean's Breath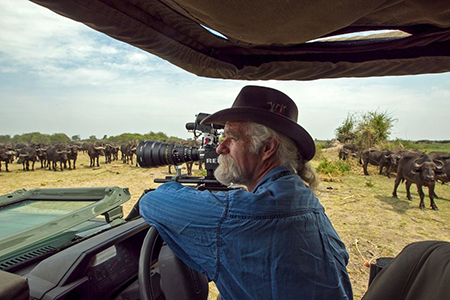 OKAVANGO: RIVER OF DREAMS – DIVINE JOURNEYS
De vierde aflevering in de Okavango-serie werpt een verbazingwekkende blik achter de schermen en onthult de grote inspanningen en soms dramatische gebeurtenissen tijdens de productie.

'Okavango: River of Dreams – Divine Journeys' gaat in première
op woensdag 22 april om 12.20 uur.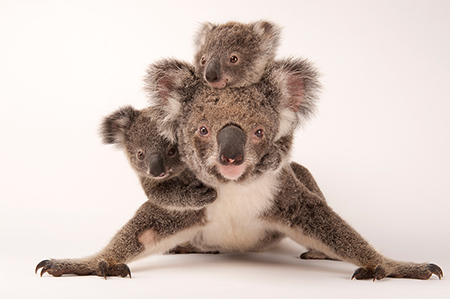 PHOTO ARK: RAREST CREATURES
Photo Ark is een natuurhistorische serie die Joel Sartore, fotograaf voor National Geographic, volgt tijdens zijn levenswerk om alle diersoorten ter wereld op beeld vast te leggen. Met behulp van de kracht van de fotografie inspireert Joel Sartore tot actie en helpt hij ook dieren in het wild te redden door de plaatselijke inspanningen voor natuurbehoud te ondersteunen.

Ontdek op woensdag 22 april de originele driedelige reeks vanaf 13.05 uur, gevolgd door de nieuwe aflevering 'Rarest Creatures' om 19.00 uur.
OCEAN'S BREATH
Diep binnenin onze oceaanwateren worden talloze megasteden van levensonderhoudende koralen in een verbazingwekkend tempo verstikt. Twee National Geographic explorers reizen door het verleden, het heden en de toekomst van de koraalriffen, op zoek naar oplossingen die deze met uitsterven bedreigde oude wezens kunnen redden.

Ontdek 'Ocean's Breath' op woensdag 22 april om 16.00 uur.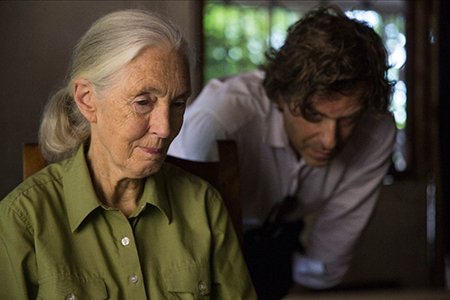 JANE GOODALL: THE HOPE
Wanneer Jane Goodall zich realiseert dat haar levenswerk voor altijd verloren kan gaan, laat ze haar leven als wetenschapper achter zich en wordt ze de iconische activiste die we vandaag kennen. The Hope volgt haar eindeloze missie om een boodschap van hoop over de hele wereld te verspreiden en de volgende generatie te inspireren. Sluit je aan bij Jane Goodall terwijl ze de wereld rondreist en ons allemaal oproept tot activisme voor de natuur en de planeet. De documentaire toont hoe Dr. Goodall een wereldwijd icoon werd door haar vernieuwende aanpak op vlak van dierenwelzijn, milieudenken en conservatie in de afgelopen vier decennia.

'Jane Goodall: The Hope' is te zien op woensdag 22 april om 20.00 uur.
Bron: © Disney