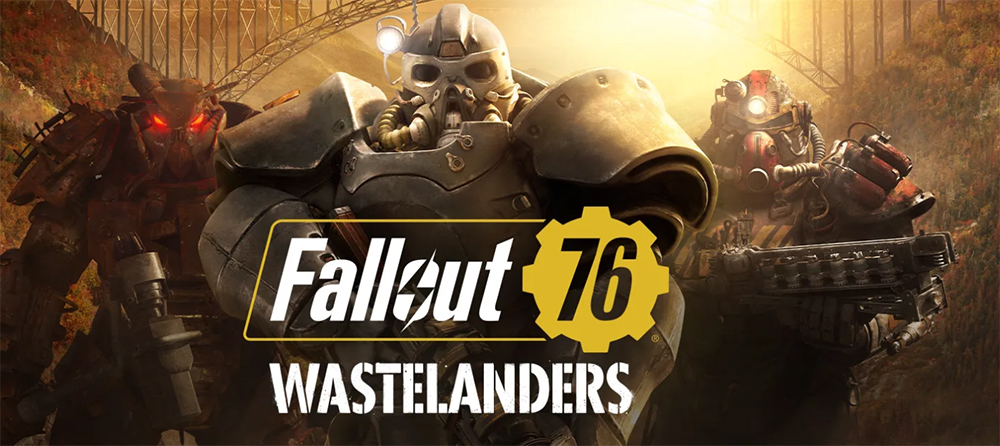 de grootste gratis update voor Fallout 76 sinds de launch – komt op 7 april 2020 naar PC, Xbox One en PlayStation 4. Wanneer Wastelanders op 7 april lanceert, zal Fallout 76 zich ook voor het eerst een weg banen richting Steam. Volledig van een stem voorziene NPC's blazen Appalachia nieuw leven in terwijl spelers aan een nieuwe hoofdquest beginnen, allianties smeden en hun reputatie in stand houden ten opzichte van concurrerende facties en ontdekken wat de bergen schuilhouden.


Enkele van de grootste veranderingen in Wastelanders zijn:

Nieuwe hoofdquest en vernieuwde originele hoofdverhaallijn – Onthul de geheimen van West Virginia door een gloednieuwe hoofdquest alsook de vernieuwde originele verhaallijn te spelen – met vrienden of alleen –  vanaf het moment dat je Vault 76 verlaat. Beginners en veteranen kunnen aan de slag met nieuwe missies, nieuwe locaties verkennen en vechten met (of tegen) de nieuwe gezichten die hun langverwachte terugkeer naar West Virginia hebben gemaakt.

Menselijke NPC's – Word vrienden met of verraad je nieuwe buren die teruggekeerd zijn om te heropbouwen, en ervaar Appalachia door de ogen van diens bewoners.

Nieuwe wezens en uitrusting – Schakel nieuw gemuteerde wezens uit die hun weg naar de regio vinden en verdien het hoogste niveau aan wapens en armor.

Keuzes en Reputatie – Verander het lot van diegenen die je ontmoet met klassieke dialogen. Beslissingen hebben invloed op je status bij elke factie via een geheel nieuw reputatiesysteem.

Huidige spelers van Fallout 76 hoeven geen bijkomende content aan te kopen om Wastelanders te spelen wanneer het lanceert. Deze update is volledig gratis voor eigenaars van Fallout 76. Appalachia is veranderd en er wacht een nieuw begin.