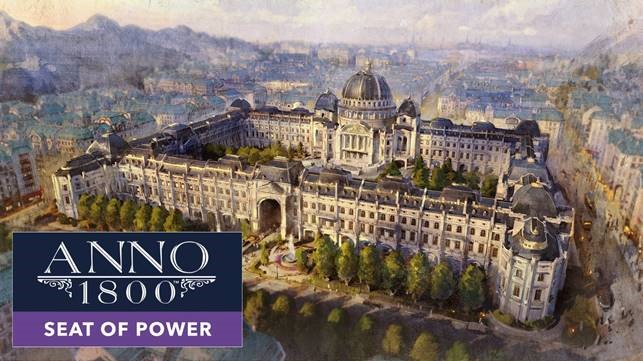 De eerste DLC van Anno 1800 Season 2, Seat of Power, is nu verkrijgbaar voor Windows PC. Daarnaast profiteren alle spelers, inmiddels meer dan 1 miljoen, van een gratis update die het invloedsysteem optimaliseert.
In Seat of Power is het voor spelers mogelijk om een prachtig paleis te bouwen als het hart van hun industriële imperium. Het paleis heeft grote invloed op het leven in de hoofdstad. Het gebouw bevat verschillende departementen die toegang geven tot passieve bonussen en de economie van de stad stimuleren. Het paleis bestaat uit één hoofdgebouw en verschillende onderdelen waarvoor gamers verschillende stijlen kunnen kiezen.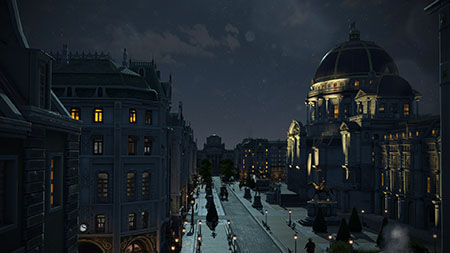 Daarnaast introduceert een gratis update voor alle spelers van Anno 1800 aanpassingen aan het invloedsysteem. Er zijn drie moeilijkheidsgraden aan het systeem toegevoegd, wat betekent dat spelers nu zelf de hoeveelheid invloed bepalen die ze willen verdienen. Deze verandering is ook mogelijk voor bestaande savegames.
Anno 1800, Seat of Power, de Season 2 Pass en de Anno 1800 Complete Edition zijn digitaal verkrijgbaar voor Windows PC op de Ubisoft Store en de Epic Games Store. Ook is Anno 1800 onderdeel van Uplay+, Ubisofts abonnementsservice voor Windows PC. Seat of Power is onderdeel van de Anno 1800 Season 2 Pass, maar is ook los aan te schaffen.