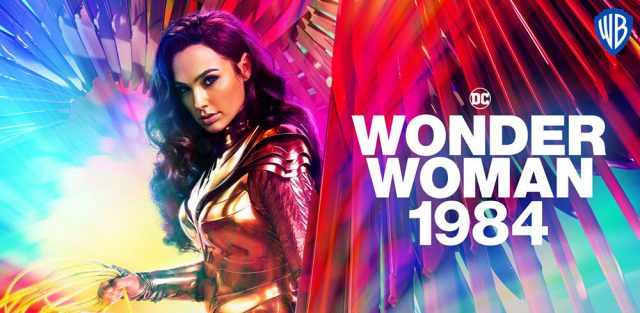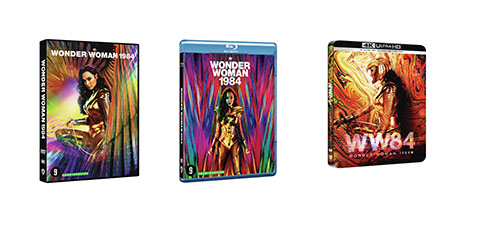 Het geduld van de fans wordt beloond! Na de grensverleggende superheldinnenfilm uit 2017 is daar nu eindelijk Wonder Woman 1984 waarin je opnieuw kunt bewonderen hoe Diana Prince als Wonder Woman de wereld probeert te redden. Reis terug in de tijd naar de jaren 80 waar de superheldin wordt geconfronteerd met de Koude Oorlog en oog in oog komt te staan met de levensgevaarlijke 'Cheetah' en de geflopte zakenman Max Lord.

Gal Gadot kruipt wederom in de huid van de powervrouw en Kristen Wiig neemt de rol van Cheetah op zich. Daarnaast zorgt de regie in de bekwame handen van Patty Jenkins voor een ijzersterk visueel spektakel.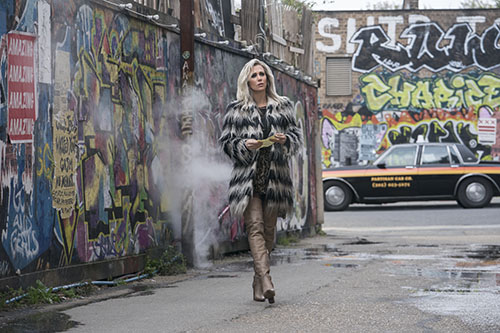 We maken een sprong naar de jaren 80 voor Wonder Woman's volgende avontuur op het witte doek waarin ze tegenover twee geheel nieuwe vijanden staat: Max Lord en The Cheetah.

Met wederom Patty Jenkins als regisseur en Gal Gadot in de hoofdrol is "Wonder Woman 1984" het vervolg op de eerste film met deze DC-superheld, "Wonder Woman" uit 2017, die records heeft gebroken en wereldwijd 822 miljoen dollar heeft opgebracht. In de film zien we ook Chris Pine als Steve Trevor, Kristen Wiig als The Cheetah, Pedro Pascal als Max Lord, Robin Wright als Antiope en Connie Nielsen als Hippolyta.

Charles Roven, Deborah Snyder, Zack Snyder, Patty Jenkins, Gal Gadot en Stephen Jones produceren de film. Rebecca Steel Roven Oakley, Richard Suckle, Marianne Jenkins, Geoff Johns, Walter Hamada, Chantal Nong Vo en Wesley Coller zijn de uitvoerend producenten.


Samen met Geoff Johns en David Callaham schreef regisseur Patty Jenkins ook het scenario, gebaseerd op de personages uit het DC-universum. Achter de schermen wordt de regisseur bijgestaan door verschillende leden van haar "Wonder Woman"-team, waaronder director of photography Matthew Jensen, de voor een Oscar® genomineerde production designer Aline Bonetto ("Amélie") en de Oscar®winnende kostuumontwerper Lindy Hemming ("Topsy-Turvy"). De voor een Oscar® genomineerde editor Richard Pearson ("United 93") doet de montage. De muziek is van de Oscar®winnende componist Hans Zimmer ("Dunkirk", "The Lion King").
Warner Bros. Pictures presenteert een Atlas Entertainment/Stone Quarry productie en een Patty Jenkins film, "Wonder Woman 1984".


Wonder Woman 1984 – het vervolg op de baanbrekende megahit uit 2017 – is binnenkort beschikbaar:
31/03/2021 – EST via Pathé Thuis, iTunes, Apple TV, Amazon Prime Video, Google Play, YouTube, Microsoft Xbox & Rakuten TV
07/04/2021 – VOD via Pathé Thuis, Ziggo, KPN, T-Mobile, Tele2, iTunes, Apple TV, Amazon Prime Video, Google Play, YouTube, Microsoft Xbox & Rakuten TV
07/04/2021 – Steelbook 4K UHD & 3D Blu-ray™, Blu-ray™ & DVD
Bron en foto's © 2021 Warner Bros. Pictures. All rights reserved.