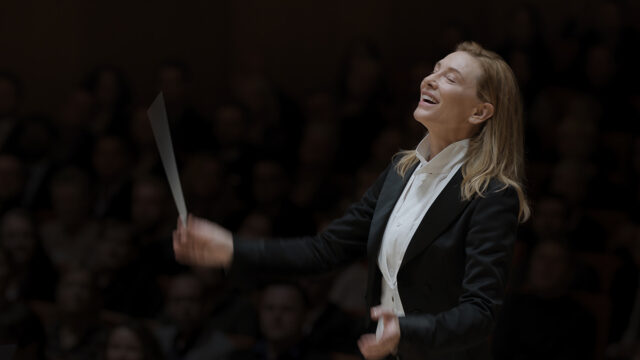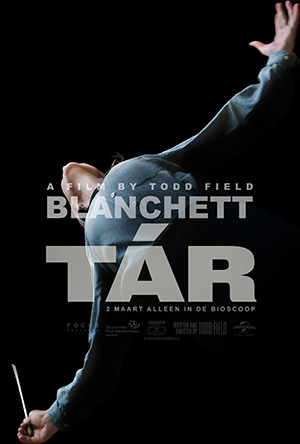 TÁR won zondag 5 februari jl. de hoofdprijs bij de 43e London Critics' Circle Film Awards, waar de film werd uitgeroepen tot Film van het Jaar. Daarnaast won Cate Blanchett voor de derde keer Actrice van het Jaar en Todd Field werd Regisseur van het Jaar.

TÁR is genomineerd voor 6 Academy Awards®, waaronder Beste Film, Beste Regie en Beste Actrice voor Cate Blanchett. De film heeft in totaal ruim 200 nominaties voor diverse filmprijzen mogen ontvangen en inmiddels meer dan 50 van deze prijzen gewonnen, waaronder een Golden Globe, een Gotham Award, twee Critics Choice Awards en twee NYFCC Awards.

In Nederland is de film vanaf 2 maart te zien, maar in oktober vorig jaar is het psychologische drama TÁR, de eerste film in 15 jaar van regisseur Todd Field, reeds uitgegaan in de Verenigde Staten. De film heeft daar geweldige recensies gekregen en Cate Blanchett heeft lovende reacties gekregen op haar rol als dirigent/componist Lydia Tár. Daarnaast heeft de film momenteel een 91% score op Rotten Tomatoes. Hierbij een selectie van positieve recensies:

Rotten Tomatoes – 91%
The Guardian – ★★★★★
Screenrant – ★★★★1/2
The Wrap

TÁR speelt zich af in de internationale wereld van de klassieke muziek en draait om Lydia Tár, door velen gezien als een van de grootste levende componisten/dirigenten en de eerste vrouwelijke chef-dirigent van een vooraanstaand Duits orkest ooit.

TÁR werd geproduceerd, geschreven en geregisseerd door Todd Field, met in de hoofdrol Cate Blanchett als de prominente musicus Lydia Tár. De film onderzoekt de impact, de bestendigheid en de veranderende aard van macht in onze moderne wereld.
TarFilm.nl
#TarMovie
 
TÁR draait vanaf 2 maart a.s. in de Nederlandse bioscopen
Bron: Universal Pictures Foto © Copyright 2022 Focus Features LLC