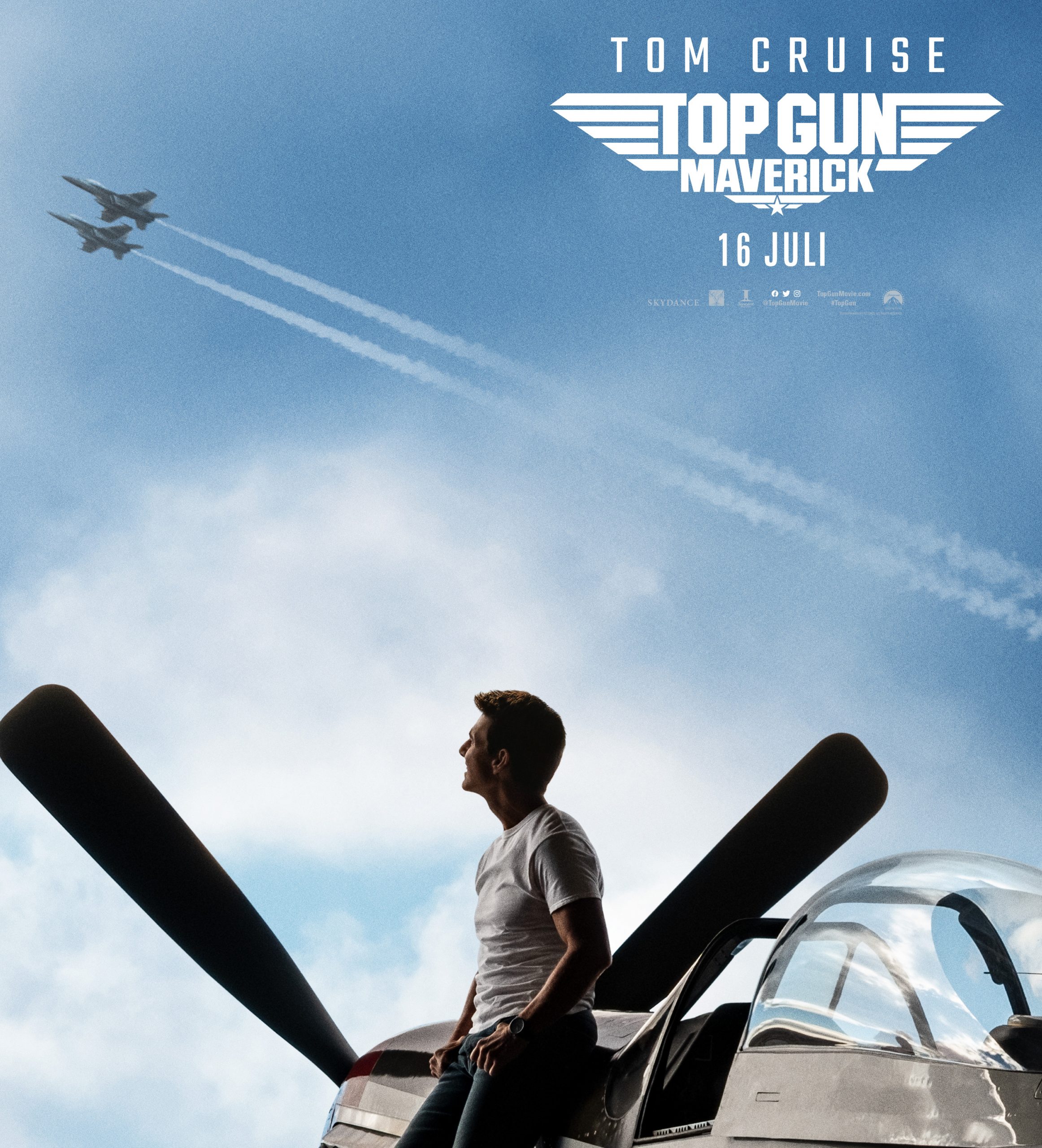 Na meer dan dertig jaar dienst als een van de Top Gun-piloten voelt Pete "Maverick" Mitchell (Tom Cruise) zich nog altijd op zijn plek bij de Marine. Hij zoekt als moedige testpiloot altijd zijn grenzen op en hij ontwijkt de promoties, waardoor hij niet meer zou kunnen vliegen. Wanneer hij een nieuwe lichting van Top Gun-piloten moet trainen voor een zware speciale missie, ontmoet hij Luitenant Bradley "Rooster" Bradsaw (Miles Teller). Hij is de zoon van Mavericks overleden vriend en Luitenant-Officier Air Nick Bradshaw, oftewel "Goose".

Terwijl Maverick een onzekere toekomst tegemoet gaat en tegelijkertijd met zijn verleden af moet rekenen, wordt hij geconfronteerd met zijn diepste angsten. Dit alles komt samen inde gevaarlijkste missie ooit, waarbij alles op het spel staat.

Met o.a.
Tom Cruise, Miles Teller, Jennifer Connelly, Jon Hamm, Glen Powell, Lewis Pullman, Charles Parnell, Bashir Salahuddin, Monica Barbaro, Jay Ellis, Danny Ramirez, Greg Tarzan Davis with Ed Harris

TOP GUN: MAVERICK draait vanaf 16 juli in de bioscoop. #TopGunNL #TopGun #TopGunMaverick
Geregisseerd door Joseph Kosinski.
Geschreven door Ehren Kruger and Eric Warren Singer en Christopher McQuarrie.