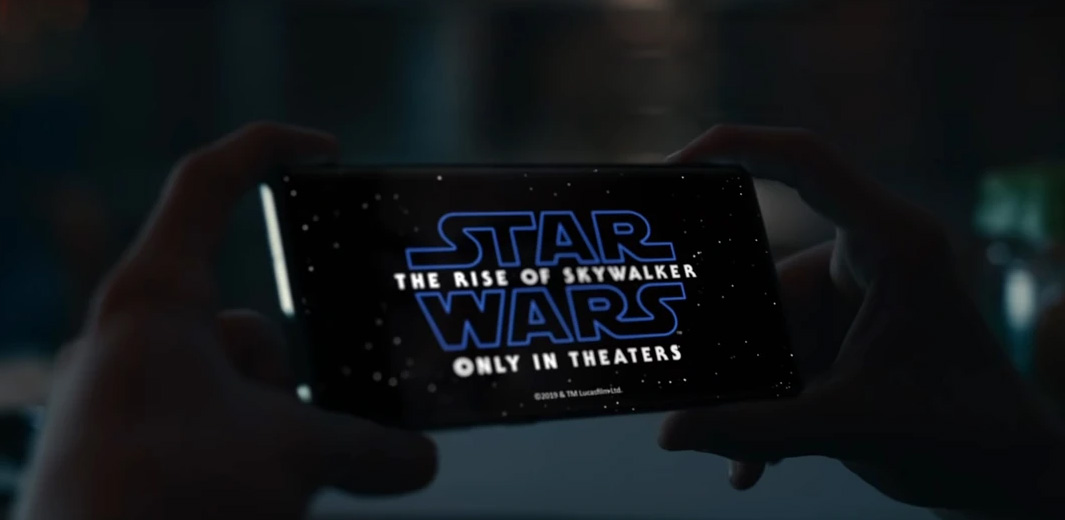 Samsung heeft vandaag de start van de feestdagen-samenwerking met Lucasfilm aangekondigd. De bekendmaking komt kort voor de bioscooprelease van Star Wars: The Rise of Skywalker op 18 december. De samenwerking verenigt twee sterrenstelsels – een Galaxy van ver, ver weg en de Samsung Galaxy – om fans nog enthousiaster te maken.
"We zijn altijd op zoek naar nieuwe manieren om de mobiele ervaring te verbeteren en met Star Wars vanwege The Rise of Skywalker die in december in de bioscoop komt, zagen we de perfecte gelegenheid om de beste Galaxy-producten met het beste verhaal in de Melkweg samen te brengen", zei Gerben van Walt Meijer, Marketing Manager Mobile bij Samsung Nederland. '"Samsung Galaxy-producten zijn ontworpen voor het nastreven van passies en Star Wars-fans zijn enkele van de meest gepassioneerde fans die er zijn".

Campagnefilm zoektocht naar verborgen Star Wars items
Vanaf 25 november zullen Samsung en Star Wars een campagnevideo uitbrengen met als ster een hond die opvallend veel lijkt op het iconische Star Wars-personage Chewbacca. En ook een ander personage gaan Star Wars-superfans ongetwijfeld herkennen. De film bevat een aantal verwijzingen naar het Star Wars-universum waar superfans van zullen genieten. Het is een leuke uitdaging om te ontdekken hoeveel verborgen items er in de film te zien zijn. Het verhaal van de campagnefilm gaat over een gezin dat Galaxy-apparaten gebruikt om moeiteloos te communiceren en hun dromen waar te maken. De film vertelt dat er verbazingwekkende dingen mogelijk zijn met het ecosysteem dat Galaxy Note10, Note10+, Watch Active2 en Tab S6 met elkaar verbindt.