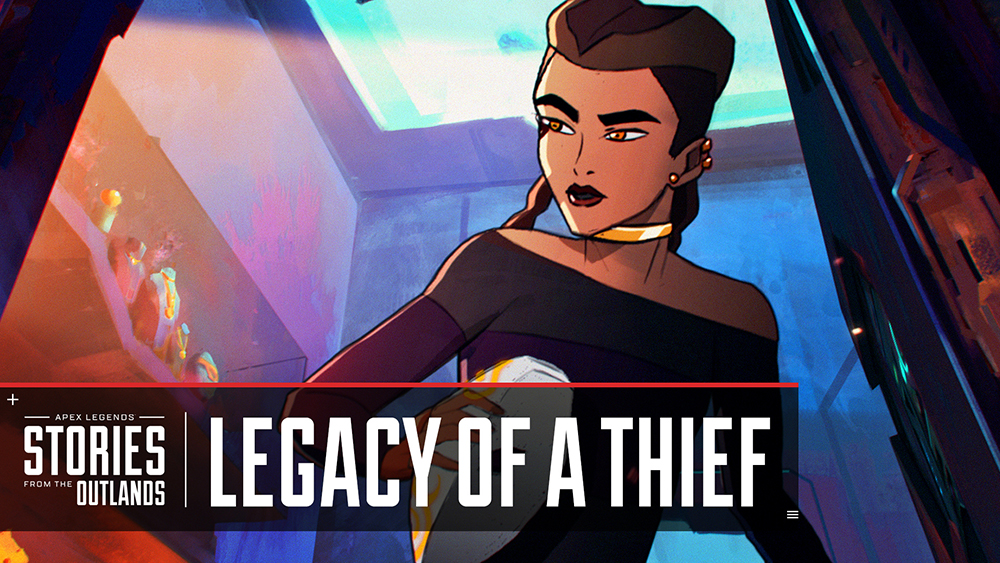 Vandaag heeft Respawn Entertainment aangekondigd wat er op de planning staat voor het bekroonde schietspel Apex Legends in Season 5 – Fortune's Favor, dat op dinsdag 12 mei wordt uitgebracht voor de PlayStation®4, Xbox One en pc. Apex Legends, door de BAFTA's, Windows Central en The Golden Joystick Awards uitgeroepen tot het beste multiplayerspel van 2019, blijft haar verhaal evolueren in Season 5.
De onthulling van vandaag bevat prille informatie over Season 5 en een nieuwe Stories from the Outlands-trailer die diep ingaat op het pad dat de nieuwe Legend Loba heeft afgelegd naar de Apex Arena. Als de sluwe dief Loba erachter komt dat haar aartsvijand Revenant meedoet aan de Apex Games, verandert haar leven in een wraakmissie, gedreven door het verlies van haar ouders en haar behoefte om geheimen binnen de arena te onthullen.
Je kunt de Stories from the Outlands – Legacy of a Thief-trailer hieronder via YouTube bekijken en delen: 
Als Apex Legends Season 5 – Fortune's Favor uitkomt op 12 mei, ontdekken spelers de nieuwe spelmodus Quests, waarin ze elk seizoen op schatten en antwoorden kunnen jagen. Mensen die de reis voltooien, worden royaal beloond.
Met de start van Season 5 komt ook Ranked Leagues Series 4. Spelers kunnen opnieuw uitkijken naar een tweedelig seizoen: de Series begint in Kings Canyon alvorens in juni terug te keren naar World's Edge. Ranked Leagues Series 4 blijft de nadruk leggen op het belonen van competitieve spelers voor de tijd die ze investeren in Apex Legends. Voor meer informatie over Ranked Leagues Series 4 lees je het volledige blog hier.
Spelers kunnen de allerbeste spelers van Apex Legends tegen elkaar zien strijden vóór de release van Season 5 dit weekend in het Apex Legends Global Series Online Tournament #5. Vanaf zaterdag 2 mei 2020 spelen de beste deelnemers, waaronder TSM, Complexity, Team Liquid, Rogue en nog veel meer live op de Apex Legends Twitch– en YouTube-kanalen.
Bron © Electronic Arts