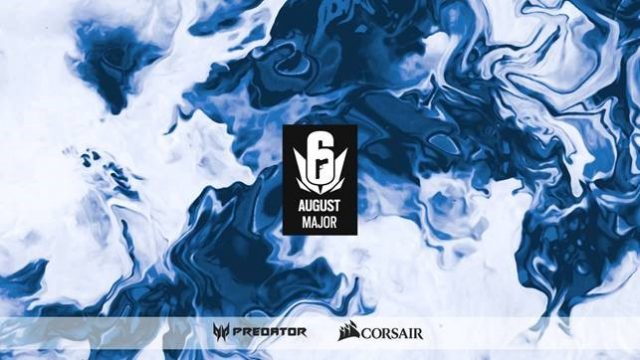 De European Six August 2020 Major van Tom Clancy's Rainbow Six Siege gaat op 21 augustus van start. De vier beste teams uit de Tom Clancy's Rainbow Six Siege European League strijden online voor de titel en een prijzenpot van $ 125.000. Meer details over de verdeling van de prijzenpot zijn hier te vinden.
Het online event wordt in het Engels gehost door Ghassan 'Milosh' Finge en een team vol talenten bestaande uit Geo 'Geo' Collins, Will 'CaptainFluke' Donaldson, Stijn 'Hap' Hapers, Derry 'Dezachu' Holt, Tim 'AceOfPyrite' Leaver en observers Ante 'med1cz' Medić en Stephan 'Easy' Kemink. Nederlanders Stijn 'Hap' Hapers en Stephan 'Easy' Kemink werken dus aan de Engelstalige stream, maar tegelijkertijd vindt er ook een Nederlandstalige stream plaats waar Thiadrik 'Toldersma' Oldersma, Anne 'Fastanne' Janssen en Anthony 'Anthox' Kremer de wedstrijden voorzien van Nederlands commentaar.
De online competitie bestaat uit de volgende vier teams die de strijd aangaan in een dubbele eliminatie bracket:
Rogue
Team BDS
G2 Esports
Virtus.pro
Alle wedstrijden van de European Six August 2020 Major zijn live te volgen in het Engels via Twitch.tv/Rainbow6 en YouTube, en in het Nederlands via Twitch.tv/Rainbow6BNL op:
Vrijdag 21 augustus vanaf 13:00 uur: de Halve Finales en Ronde 1 van de Loser Bracket (Best of 3)
Zaterdag 22 augustus vanaf 16:00 uur: de Winners en Losers Bracket Finales (Best of 3)
Zondag 23 augustus vanaf 17:00 uur: de Grand Finale (Best of 5)
Fans die online via Twitch kijken, hebben de kans om in-game charms te verdienen via Twitch Drops. Zes verschillende levels van exclusieve charms zijn te verkrijgen via Twitch Drops. Dit geldt voor zowel de Engelstalige als Nederlandstalige streams. Voor meer informatie, bezoek rainbow6.com/sixmajoreu. Voor meer informatie over Rainbow Six esports, bezoek rainbow6.com/esports.
Tom Clancy's Rainbow Six Siege is reeds verkrijgbaar voor PlayStation 4, Xbox One en pc, onder meer op de Ubisoft Store. Ook is Tom Clancy's Rainbow Six Siege onderdeel van UPLAY+, Ubisofts abonnementsservice voor Windows PC.
Brfon © Ubisoft