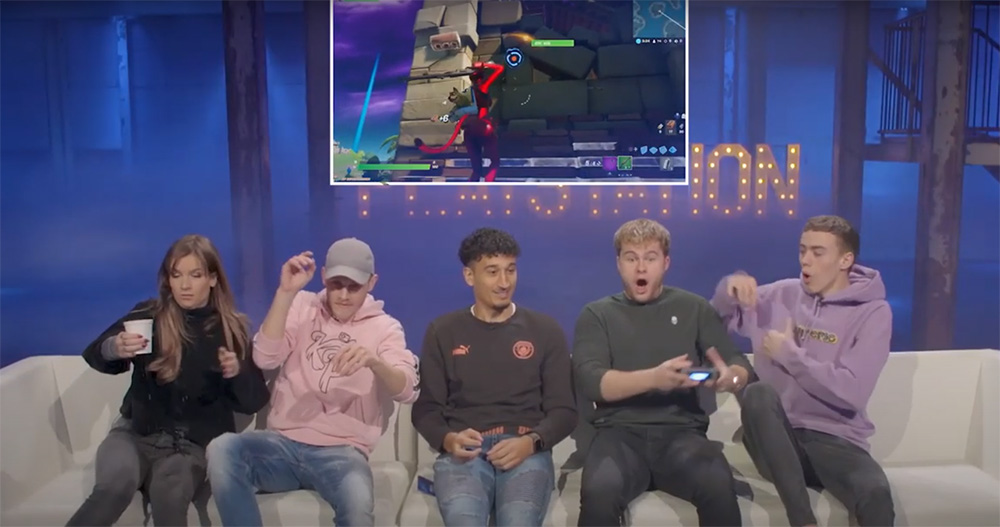 PlayStation Benelux lanceert vandaag "For The Win: Knock Out!" season 2, het tweede seizoen van het succesvolle online gaming toernooi op het YouTube kanaal van PlayStation 'For the Players'. Vorig jaar startte PlayStation op haar YouTube kanaal een ambitieus nieuw YouTube gaming toernooi, "For The Win: Knock Out!". In 16 afleveringen werden 4 teams gevolgd in hun strijd om de PlayStation Knock Out Cup. Dit resulteerde in meer dan 5.000.000 gekeken minuten en meerdere trending video's. De serie werd gelanceerd op het YouTube kanaal van PlayStation 'For the Players'.
In de komende zeven weken verdedigen Qucee en JayJay Boske hun titel in het tweede seizoen. Dit jaar gaan zij de strijd aan met Milan Knol & OnneDi, Defano Holwijn & Keizer en Quin & Royalistiq. De 4 teams strijden tegen elkaar om de "PlayStation Knock Out Cup". De teams spelen games als FIFA 20, Fortnite en Grand Theft Auto V (GTA V). Tevens nemen ze het tegen elkaar op in pre-game challenges, een racesimulator en spelen ze een aantal indrukwekkende PlayStation VR-games.
Xanthe van Schoonhoven, Media Manager bij PlayStation Benelux legt uit: "Wij zijn onwijs blij met het tweede seizoen van For The Win: Knock Out! De entertainment content waar onze online community op zit te wachten blijft leidend en is in het nieuwe seizoen naar een nog hoger niveau getild. De inzet van zowel nieuwe games, challenges als influencers stelt ons in staat om een bredere doelgroep aan te spreken en te enthousiasmeren voor PlayStation. De samenwerking met en expertise van Mediacom Beyond Advertising en Divimove heeft wederom geresulteerd in een zeer professioneel online gaming toernooi, waarbij we de lat nog hoger hebben gelegd ten opzichte van het eerste seizoen. Het resultaat is een prachtige samenwerking waar we allemaal trots op zijn; For The Win: Knock Out" seizoen 2.
"For The Win: Knock Out!" is iedere dinsdag en zaterdag om 14.00 uur te bekijken op het YouTubekanaal 'For The Players'. De serie is ontwikkeld door het content label van MediaCom, MediaCom Beyond Advertising (MBA) in samenwerking met online videobedrijf Divimove.
Over PlayStation – 'For The Players'
'For The Players' is het branded YouTube kanaal van PlayStation Benelux dat in 2018 is gelanceerd. Naast "For The Win: Knock Out!" op dinsdag en zaterdag, is er elke donderdag een informatief gaming format te zien genaamd PlayStation Memories. In deze serie blikken de deelnemers aan "For the Win: Knock Out!" terug op hun nostalgische PlayStation herinneringen. 'For The Players' heeft inmiddels meer dan zestigduizend abonnees.
Bron: © Sony Playstation Youtube screenshot for the win