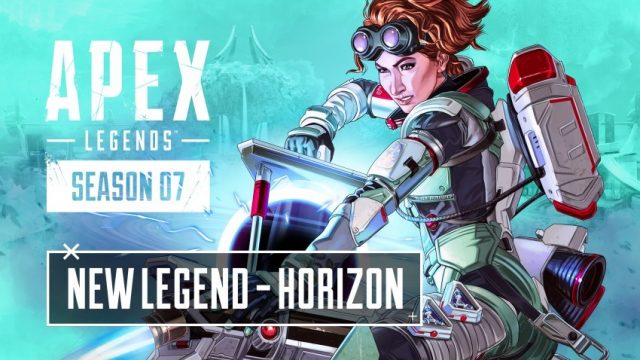 Met de lancering van Apex Legends Season 7 – Ascension in zicht, schudt Respawn de concurrentie wakker met de introductie van de nieuwe Legend Horizon. Deze Schotse wetenschapper, ooit verloren gewaand in de krochten van de ruimte, is teruggekeerd om de Legend van Olympus te worden.

Ze is een meester op het gebied van zwaartekracht en geeft de games een totaal nieuwe dimensie. Of ze nu gebruik maakt van haar tactische Repulsion Star voor een krachtige zwaartekrachtlift of door de lucht manoeuvreert in haar geavanceerde ruimtepak, Horizon geeft squads niet alleen het voordeel van hoger terrein, maar beschermt ook zichzelf tijdens de landing, zodat ze een probleemloze vlucht kan maken. Met haar robotische metgezel en bondgenoot N.E.W.T., die geperfectioneerd is in de krochten van de ruimte, kunnen spelers een zwart microgat creëren dat perfect is om squads uit dekking te trekken en ze vast te houden voor de kill.
Stort je vanaf donderdag 5 november in de actie als Apex Legends Season 7 – Ascension wordt uitgebracht op de PlayStation 4, Xbox One en PC via Steam en Origin.
Bron © Electronic Arts