The North Face brengt de Low-Fi Hi-Tek-collectie op de markt, met kleding die het woord 'throwback' een nieuwe definitie geeft. De ontwerpen zijn geïnspireerd op de bergachtige historie van het merk en in een nieuw jasje gestoken voor dit seizoen. 
Het idee achter 'Low-Fi Hi-Tek' is om eer te doen aan de ontwerpprincipes die in de jaren '70 door de Amerikaanse architect Buckminster Fuller voor het eerst werden geïntroduceerd, en daarna als inspiratie dienden voor The North Face. In die tijd heerste er een gevoel van optimisme dat technologie en design oplossingen konden bieden voor globale problemen en wereldwijd de levenskwaliteit van mensen konden verbeteren.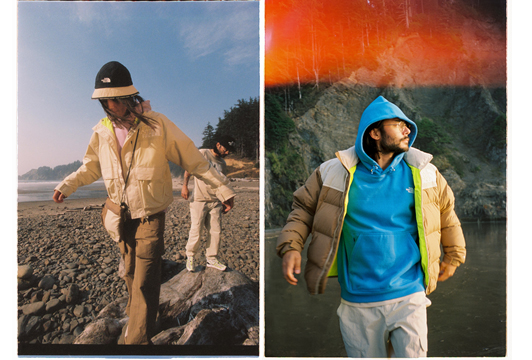 De patronen in de collectie bestaan uit een combinatie van neutrale aardetinten met levendige kleuren en zijn geïnspireerd op de oorspronkelijke Oval InTENTion, die toentertijd zorgde voor een revolutie in tent-design. Elk onderdeel van de collectie is bewust geselecteerd om het erfgoed van de afgelopen 55 jaar innovatie bij The North Face te koppelen aan de ontwerpperspectieven van vandaag de dag.    
De hoogtepunten van Low-fi Hi-tek-collectie zijn het Women's Mountain Short Jacket, de Men's Windjammer en de Pole Sleeve Oval Tent Graphic Tee – zo uit de archieven en klaar voor de toekomst. De collectie is vanaf 16 februari te koop op www.thenorthface.nl en in geselecteerde The North Face-winkels. Om op de hoogte te blijven van toekomstige lanceringen, kan je @thenorthface op Instagram en @thenorthface.europe op Facebook volgen. 
Bron en foto © The North Face