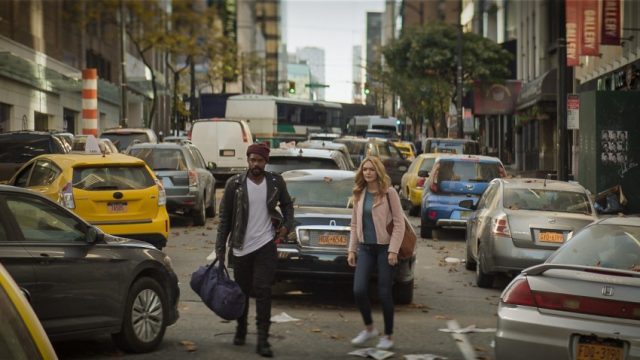 In The Stand schetst Stephen King een post-apocalyptische wereld lamgelegd door ziekte en verwikkeld in een strijd tussen goed en kwaad. Het lot van de mensheid ligt in de broze handen van de 108-jarige Moeder Abagail en een klein groepje overlevenden. Hun ergste nachtmerries worden belichaamd door een man met een venijnige lach en onvoorstelbare krachten: Randall Flagg, de duistere man.
The Stand is nu verkrijgbaar op DVD en Bluray!
Wij geven The Stand Blurays weg!

2 x Blurays
LET OP! ZORG DAT JE INGELOGD BENT ALLEEN MEMBERS MAKEN KANS!
1. Kies hieronder de juiste categorie en een Winactie.
2. Klik op 'deelnemen' en je doet automatisch mee met deze actie!
3. Zorg wel dat je gegevens correct zijn ingevuld!

Bron en foto © DFW