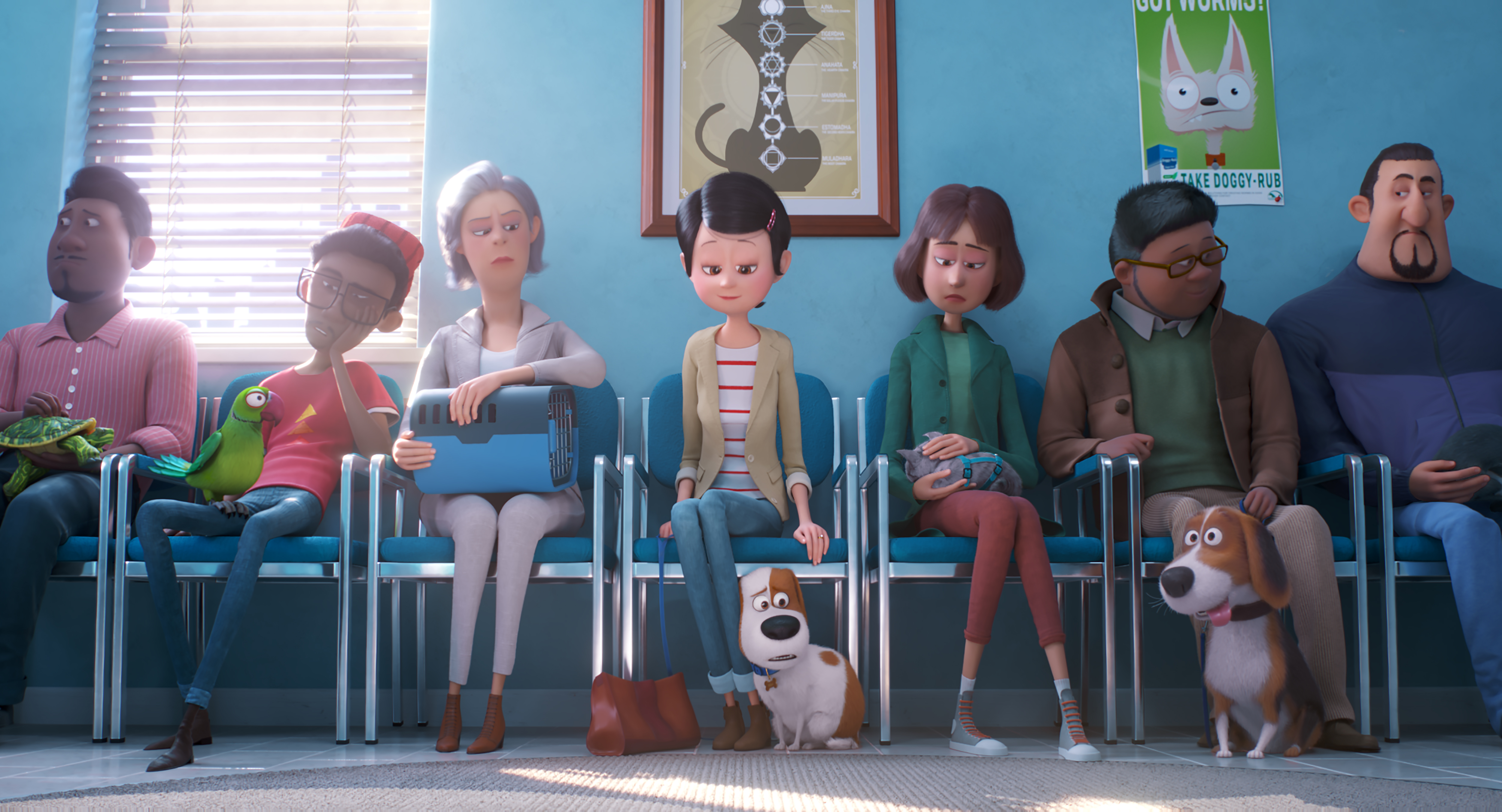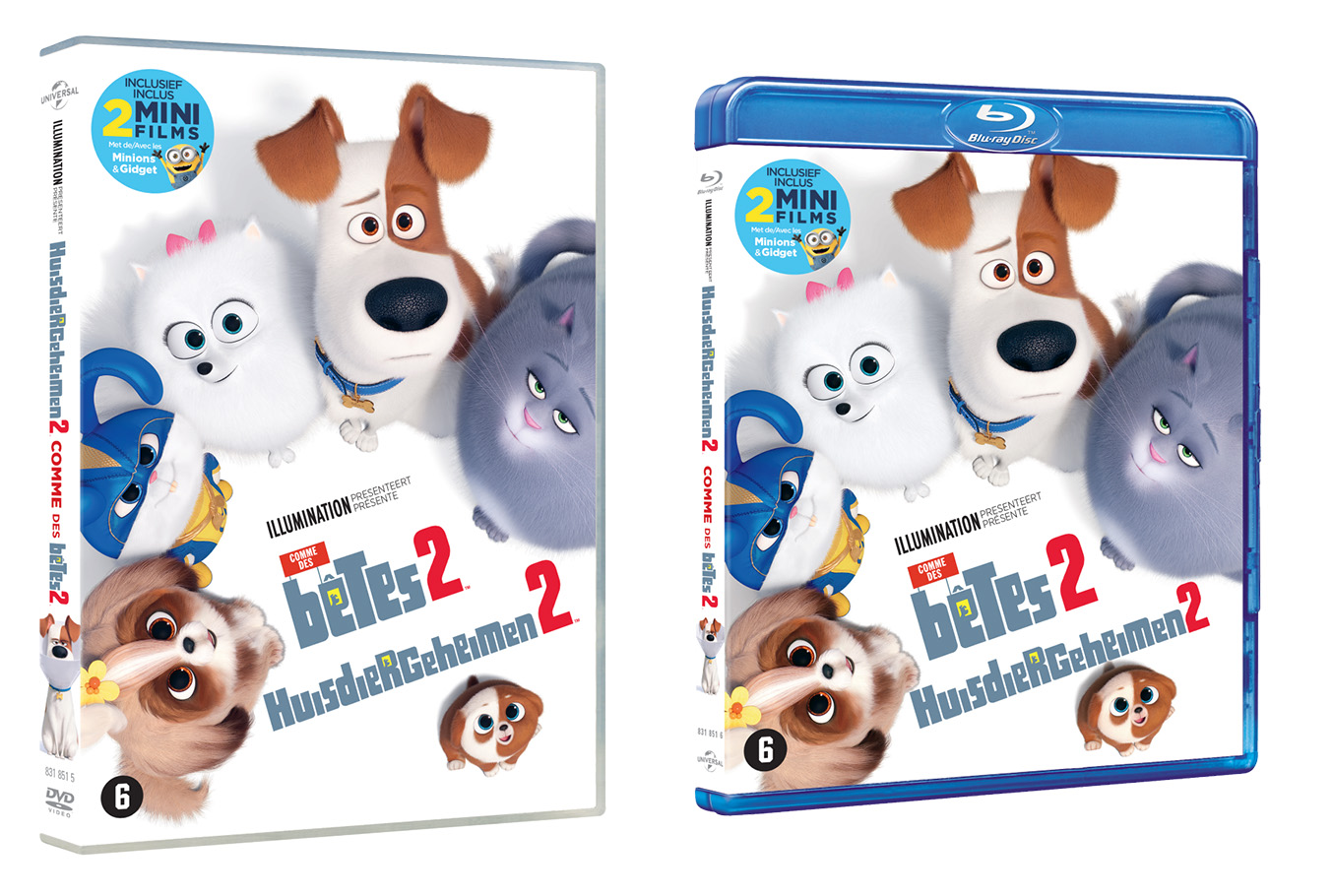 The Secrets life of pets 2 ( Huisdiergeheimen 2) is de nieuwe vrolijke animatiefilm van Illumination Entertainment en Universal Pictures, de makers van De Grinch, Minions en Sing. Het is het vervolg op de grote bioscoophit uit 2016 die onthulde wat onze huisdieren uitspoken als de baasjes van huis zijn. Opnieuw volgen wij de hilarische avonturen van de trouwe terriër Max, de slome kat Chloe, het snoezige dwergkeeshondje Gidget, mopshond en lady-killer Mel, de knorrige bastaard Duke, de onnozele cavia Norbert en het schattige maar gestoorde konijntje Sneeuwbal. Geproduceerd door Chris Meledandri, de baas en oprichter van Illumination, samen met Janet Healy. Het scenario van Huisdiergeheimen 2 is net als het eerste deel geschreven door Brian Lynch (Minions) en de regie is wederom in handen van Chris Renaud (de Despicable Me-films, De Lorax en het Verdwenen Bos). In de Nederlands gesproken versie met de stemmen van o.a. Fedja van Huêt (Max), Jandino Asporaat (Sneeuwbal), Frank Lammers (Duke), Karin Bloemen (Chloe), Robbert van de Corput – DJ Hardwell – (Mel), Peggy Vrijens (Gidget), Edsilia Rombley (Madelief), Chris Zegers (Sergei), Georgina Verbaan (Katie), Roué Verveer (Buddy), Huub van der Lubbe (Bolster), Erik van Muiswinkel (Pops), Nienke Plas (koe op de boerderij), Mees Kingston (Liam), Dorian Bindels (Norbert), Bas Smit (Chuck), Saar en Janna van de Zoete Zusjes (prinses en puppy), Nicolette Kluijver (Chloe's vrouwtje). In de originele versie met de stemmen van o.a. Lake Bell, Hannibal Buress, Dana Carvey, Harrison Ford, Tiffany Haddish, Kevin Hart, Pete Holmes, Garth Jennings, Ellie Kemper, Nick Kroll, Bobby Moynihan, Patton Oswalt, Jenny Slate en Eric Stonestreet.
The Secrets life of pets 2 ( Huisdiergeheimen 2) is nu verkrijgbaar op DVD, Bluray, Bluray 3D en 4k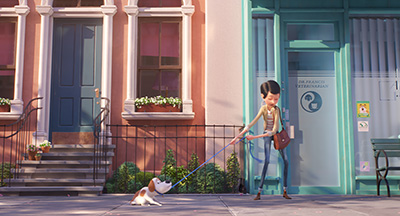 Regie:
Chris Renaud
Stemmencast NL:
Fedja van Huêt
Frank Lammers
Jandino Asporaat
Peggy Vrijens
Karin Bloemen
Georgina Verbaan
Erik van Muiswinkel
Roué Verveer
DJ Hardwell
Edsilia Rombley
Huub van der Lubbe
Chris Zegers
Mees Kingston
Nicolette Kluijver
Bas Smit
Nienke Plas
Dorian Bindels
Saar en Janna van de Zoete Zusjes
Stemmencast OV:
Hannibal Buress
Tiffany Haddish
Kevin Hart
Lake Bell
Ellie Kemper
Nick Kroll
Dana Carvey
Harrison Ford
Bobby Moynihan
Patton Oswalt
Pete Holmes
Jenny Slate
Garth Jennings
Eric Stonestreet
Genre:
Animatie, familiefilm
Duur:
86 min
Wij geven The Secrets life of pets 2 ( Huisdiergeheimen 2) DVD en Bluray weg!
1 x dvd
1 x Bluray
1. Kies hieronder de juiste categorie en een Winactie.
2. Klik op 'deelnemen' en je doet automatisch mee met deze actie!
3. Zorg wel dat je gegevens correct zijn ingevuld!