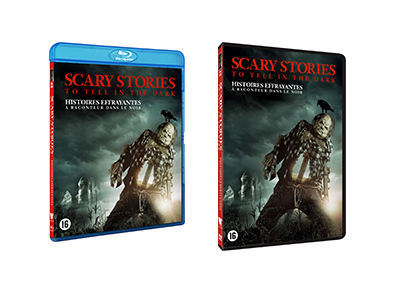 Na een avond stappen brengt een groep tieners een bezoek aan een verlaten huis aan de rand van het stadje Mill Valley. In dit spookhuis woonde ooit Sarah Bellows die haar donkere geheimen opschreef in dit boek. De groep tieners ontdekt het boek en brengen het boek weer tot leven. Het boek blijkt vervloekt te zijn en de angstaanjagende verhalen met duistere figuren komen hiermee tot leven. Hoe stop je een boek dat zichzelf schrijft en waarvan de verhalen ook daadwerkelijk tot leven komen? "Jij leest het boek niet, het boek leest jou!" De monsters in Scary Stories to Tell in the Dark komen uit het brein van scenarioschrijver Guillermo del Toro (Hellboy, Pacific Rim, Crimson Peak, The Shape Of Water). De regie is in handen van de Noorse André Øvredal (The Autopsy of Jane Doe) en de cast bestaat uit onder andere uit Dean Norris (Breaking Bad), Gil Bellows (The Shawshank Redemption) en Lorraine Toussaint (Selma, Orange Is The New Black).
Scary Stories to Tell in the Dark is nu verkrijgbaar op dvd en Bluray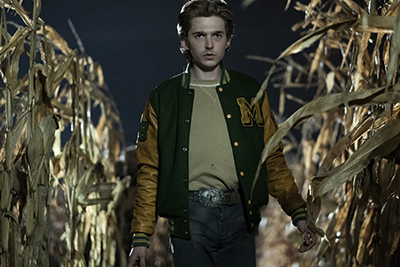 Regie:
André Øvredal
Cast:
Dean Norris
Lorraine Toussaint
Gil Bellows
Genre:
Horror
Duur:
111 min
Wij geven Scary Stories To Tell In The Dark dvd en Blurays weg!
1x DVD
3x Bluray
1. Kies hieronder de juiste categorie en een Winactie.
2. Klik op 'deelnemen' en je doet automatisch mee met deze actie!
3. Zorg wel dat je gegevens correct zijn ingevuld!