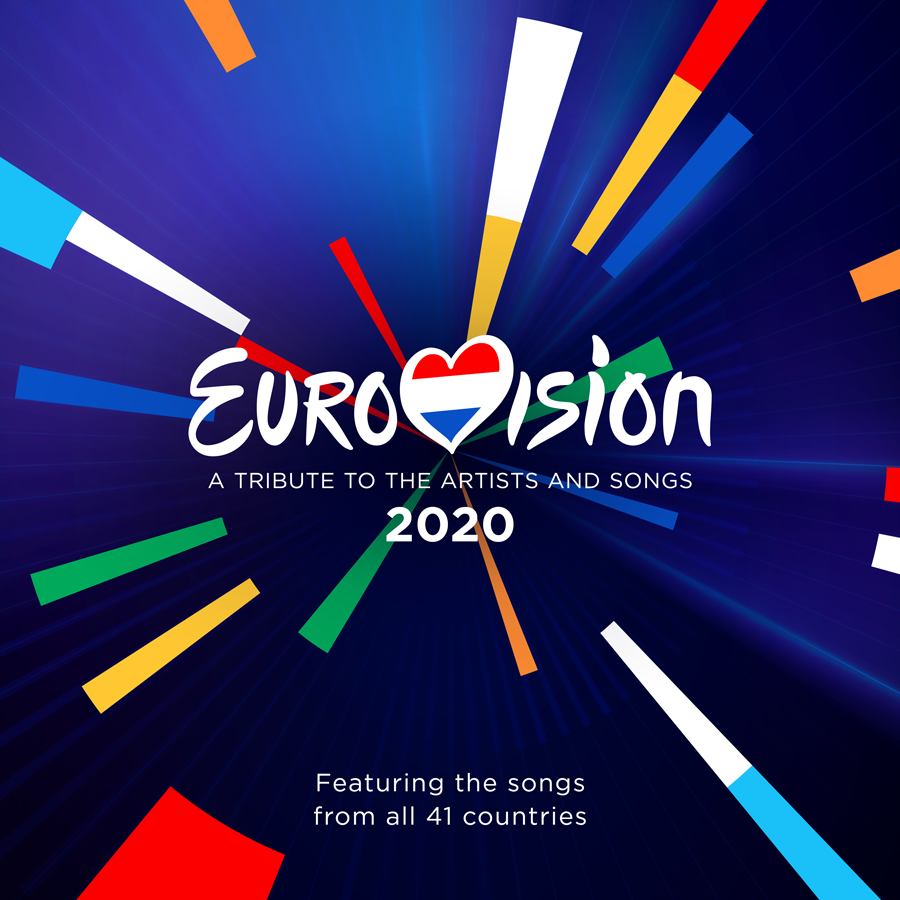 Hoewel het officiele Eurovisie Songfestival dit jaar niet door gaat, staat het de gehele week bomvol in de picture omdat het deze week normaliter zou plaatsvinden. Toch waren alle inzendingen bekend van de deelnemende landen en artiesten met hun nummer.
Jaarlijks komt Universal Music met een compilatie album van alle deelnemende landen. Het wordt dan niet op tv uitgezonden maar je kan vanaf nu toch alle nummers beluisteren die de landen hadden uitgevaardigd. Een uniek exclusief exemplaar omdat we nooit zullen weten wie de winnaar zou worden van Eurovisie Songfestival 2020 , laat staan dat de nummers volgend jaar niet opnieuw gezongen mogen worden aangezien ze nu eenmaal zijn uitgebracht. Uniek dus om in je verzameling te hebben!
Het betreft overigens alle 41 deelnemende landen en de titel van dit album Europe shine a light doet je vast denken aan…jawel 'Love shine a light van Katrina and the Waves die mety dit nummer het Eurovisie Songfestival van 1997 won voor Engeland.
Tracklisting:
CD 1
1. Albania | Arilena Ara, Fall From The Sky
2. Armenia | Athena Manoukian, Chains On You
3. Austria | Vincent Bueno, Alive
4. Australia | Montaigne, Don't Break Me
5. Azerbaijan | Efendi, Cleopatra
6. Belgium | Hooverphonic, Release Me
7. Bulgaria | VICTORIA, Tears Getting Sober
8. Belarus | VAL, Da Vidna
9. Switzerland | Gjon's Tears, Répondez-Moi
10. Cyprus | Sandro, Running
11. Czech Republic | Benny Cristo, Kemama
12. Germany | Ben Dolic, Violent Thing
13. Denmark | Ben & Tan, YES
14. Estonia | Uku Suviste, What Love Is
15. Spain | Blas Cantó, Universo
16. Finland | Aksel, Looking Back
17. France | Tom Leeb, Mon alliée (The Best In Me)
18. United Kingdom | James Newman, My Last Breath
19. Georgia | Tornike Kipiani, Take Me As I Am
20. Greece | Stefanίa, SUPERG!RL
21. Croatia | Damir Kedžo, Divlji Vjetre

CD 2 1. Ireland | Lesley Roy, Story Of My Life
2. Israel | Eden Alene, Feker Libi
3. Iceland | Daði Freyr, Think About Things
4. Italy | Diodato, Fai Rumore
5. Lithuania | The Roop, On Fire
6. Latvia | Samanta Tīna, Still Breathing
7. Moldova | Natalia Gordienko, Prison
8. North Macedonia | Vasil, You
9. Malta | Destiny, All Of My Love
10. The Netherlands | Jeangu Macrooy, Grow
11. Norway | Ulrikke, Attention
12. Poland | Alicja, Empires
13. Portugal | Elisa, Medo De Sentir
14. Romania | Roxen, Alcohol You
15. Serbia | Hurricane, Hasta La Vista
16. Russia | Little Big, Uno
17. Sweden | The Mamas, Move
18. Slovenia | Ana Soklič, Voda
19. San Marino | Senhit, Freaky!
20. Ukraine | Go_A, Solovey
Bron © Universal Music
Wij geven Eurovision Song Contest 2020 | "Eurovision: Europe Shine A Light" albums weg!
3 albums
1. Kies hieronder de juiste categorie en een Winactie.
2. Klik op 'deelnemen' en je doet automatisch mee met deze actie!
3. Zorg wel dat je gegevens correct zijn ingevuld!