De strijd tussen twee van de bekendste rivalen laait weer op in Tom & Jerry van regisseur Tim Story. Als Jerry op de avond voor 'de bruiloft van de eeuw' in het chicste hotel van New York trekt, huurt de wanhopige bruiloftsplanner Tom in om van hem af te komen. Het kat-en-muisspel dat losbarst dreigt niet alleen de bruiloft, maar ook het hotel en haar carrière te ruïneren. Maar al snel doet zich een nog groter probleem voor: een verduiveld ambitieuze hotelmedewerker heeft het op ze alle drie gemunt. Tom en Jerry's nieuwe avontuur op het witte doek is een verbluffende combinatie van klassieke animatie en live-action. De twee wagen zich op nieuw terrein en worden gedwongen tot iets ondenkbaars… ze moeten samenwerken! De hoofdrollen in Tom & Jerry worden vertolkt door Chloë Grace Moretz (Bad Neighbors 2, The Addams Family), Michael Peña (Cesar Chavez, American Hustle, Ant-Man), Rob Delaney (Deadpool 2, Fast & Furious Presents: Hobbs & Shaw), Colin Jost (How to be Single, Saturday Night Live) en Ken Jeong (Crazy Rich Asians, The Hangover, Transformers: Dark of the Moon). De film is geregisseerd door Tim Story (Fantastic Four, Think Like a Man, Barbershop) en geproduceerd door Chris DeFaria (The LEGO Movie 2, Ready Player One, Gravity. Het scenario is geschreven door Kevin Costello en gebaseerd op de personages gecreëerd door William Hanna en Joseph Barbera. De uitvoerend producenten zijn Tim Story, Adam Goodman, Steven Harding, Sam Register, Jesse Ehrman en Allison Abbate. Het creatieve team achter deze film bestaat verder uit director of photography Alan Stewart, production designer James Hambidge, editor Peter S. Elliot en kostuumontwerper Alison McCosh. De muziek is gecomponeerd door Christopher Lennertz. Warner Bros. Pictures en Warner Animation Group presenteren Tom & Jerry van regisseur Tim Story. De film wordt wereldwijd gedistribueerd door Warner Bros. Pictures.
Tom & Jerry The Movie is vanaf 22 september verkrijgbaar op DVD en BLURAY en NU ook beschikbaar via Pathé Thuis, KPN, iTunes, Apple TV, Amazon Prime Video, Google Play, YouTube, Microsoft Xbox & Rakuten TV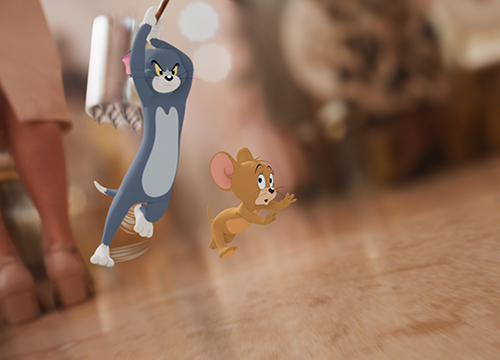 Regie:
Tim Story
Stemmencast NL:
Mattie Valk
Kaj Gorgels
Stephanie van Eer
Steven Brunswijk
Stemmencast OV:
Chloë Grace Moretz
Michael Peña
Rob Delaney
Colin Jost
Ken Jeong
Genre:
animatie, live action, komedie, familiefilm
Duur:
101 Min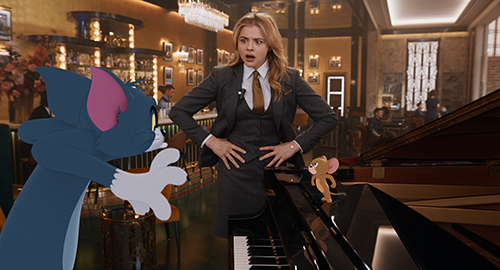 LET OP! ZORG DAT JE INGLOGD BENT ALLEEN MEMBERS MAKEN KANS!
Wij geven Tom & Jerry blurays weg!
2x Blurays
1. Kies hieronder de juiste categorie en een Winactie.
2. Klik op 'deelnemen' en je doet automatisch mee met deze actie!
3. Zorg wel dat je gegevens correct zijn ingevuld!