Dit verhaal gaat over de tijd voor 'Lightning Flash' en 'The Black Swordsman' bekend waren onder die namen… De dag dat ze de NerveGear opzette, was Asuna Yuuki een derdejaars middelbare schoolliere die nog nooit met een online game had meegedaan. Op 6 november 2022 werd de eerste VRMMORPG, Sword Art Online ter wereld officieel gelanceerd. Maar de spelers, nog euforisch dat ze zijn ingelogd, komen er ineens achter dat ze vastzitten in de game, omdat de Game Master elke mogelijkheid om uit te loggen heeft uitgeschakeld. De Game Master geeft ze dan deze waarschuwing: 'Dit is misschien wel een game, maar het is niets iets om te spelen.' Als een speler in de game sterft, sterft hij of zij ook in de echte wereld. Zodra ze dit horen, raken de spelers in paniek, de chaos regeert. Een van die spelers, Asuna, gaat, hoewel ze de regels van deze wereld nog niet kent, op weg om het zwevende ijzeren kasteel, Aincrad, te veroveren. De top ervan is zo hoog dat je die niet kunt zien. Terwijl de dagen verstrijken in deze wereld waar de dood nooit ver weg is, heeft ze een noodlottige ontmoeting. En dan, een tweesprong… Ook al is ze overgeleverd aan de genade van de realiteit voor haar ogen, vecht Asuna door met alles wat ze in zich heeft tot er iemand voor haar verschijnt: de afstandelijke zwaardvechter Kirito…
Sword Art Online the Movie -Progressive- Aria of a Starless Night draait vanaf nu in de Nederlandse bioscopen
Regie:
Ayako Kawano
Stemmencast:
Yoshitsugu Matsuoka
Inori Minase
Bryce Papenbrook
Genre:
Animatie
Duur: 98 min.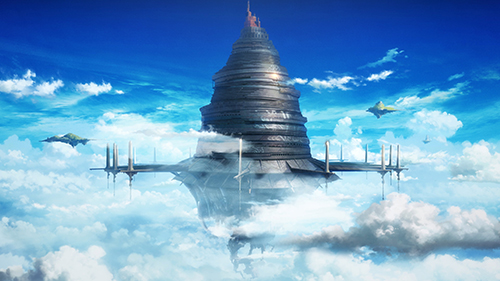 Wij geven Sword Art Online the Movie -Progressive- Aria of a Starless Night bioscoopkaarten weg!
2 x 2 bioscoopkaarten
1. Kies hieronder de juiste categorie en een Winactie.
2. Klik op 'deelnemen' en je doet automatisch mee met deze actie!
3. Zorg wel dat je gegevens correct zijn ingevuld!

Bron en foto © Piece of Magic entertainment