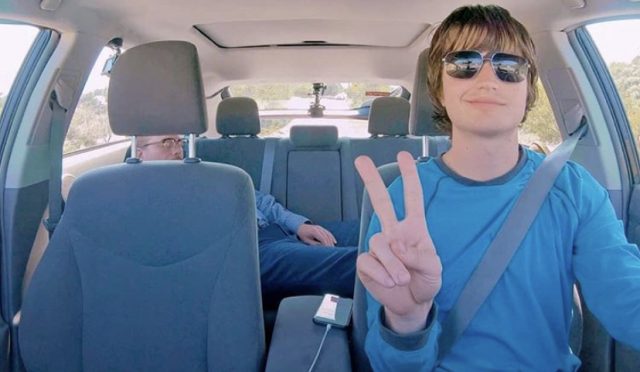 De kick van de click, de hype van de like, viraal in een neerwaartse spiraal.. Kurt Kunkle (Joe Keery – Stranger Things), een 23-jarige rideshare chauffeur, is zo verslingerd aan digitale aandacht dat hij een duivels plan beraamt. Hij installeert camera's in zijn wagen, pikt nietsvermoedende passagiers op en livestreamt zijn moorden om zoveel mogelijk volgers te verzamelen. Naarmate het succes uitblijft, neemt Kurt zijn toevlucht tot steeds gruwelijker manieren om een Sterk Merk te worden.
"Spree" brilliantly shows influencer culture for the totally demented lifestyle that it is."
– RogerEbert.com
Spree is nu verkrijgbaar op DVD
Wij geven Spree dvd's weg!
1. Kies hieronder de juiste categorie en een Winactie.
2. Klik op 'deelnemen' en je doet automatisch mee met deze actie!
3. Zorg wel dat je gegevens correct zijn ingevuld!

2x dvd's
Bron Source1 Media